300 exhibitors line up for Fespa in October
As Europe battles back from Covid, the world's big wide format show Fespa has some 300 exhibitors lined up to take part in the thrice postponed expo, now set for October.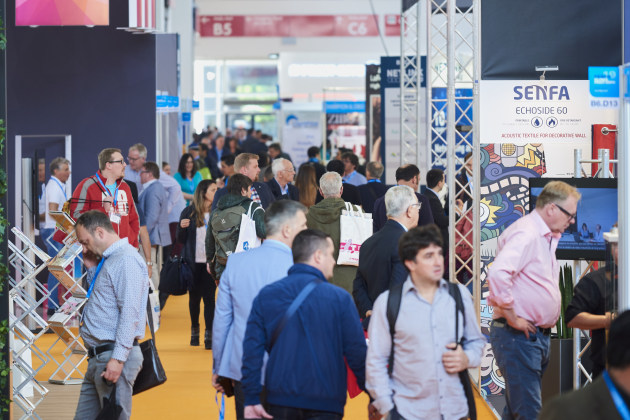 Slated to take place from 12-15 October at the RAI exhibition centre in Amsterdam, Fespa aims to welcome printers from around the world, although who can come will be entirely dependent on the Dutch authorities.
Vistors from Australia and New Zealand are currently on the UK's green list of only 12 countries, which means they can get in and not have to go into quanratine. Australians are currently banned from leaving the country, although health minster Greg Hunt has said a trial run of people who have been vaccinated being able to leave and return may start in about six weeks time.
If Covid rates remain low in Australia and New Zealand, vaccinated visitors will be allowed into more Euorpean countries, meaning trade shows will be back in the agenda.
Fespa says after 18 months hosting virtual product launches and demos, suppliers are enthusiastic about connecting with customers and prospects face-to-face. It says print service providers and signmakers will be able to see the latest innovations in screen and digital printing, consumables, workflow, and colour management solutions from 300 industry suppliers.
European Sign Expo, the leading European exhibition for non-printed signage, will again be co-located with Fespa Global Print Expo. The event, which takes place in hall 2 at the RAI, will connect signage professionals with companies specialising in channel lettering, digital signage, dimensional signage, engraving and etching, illuminated displays, out of home media, LED and sign tools.
There will also be a direct to garment factory running, with all the latest DTG equipment on show.
Neil Felton, CEO of Fespa comments: "The past year has been challenging for all and, while virtual events such as Fespa Innovations and Trends enable the speciality print community to stay up-to-date and access new product launches, suppliers are keen to interact with printers and signmakers in a live setting. Across the industry, we're seeing signs of recovery and regeneration and we believe October is a good time to look to the future and focus on new revenue streams and application opportunities."