Fespa to run, with masks and distancing
The global wide format show Fespa will run in Amsterdam in October, under strict Covid measures, although Aussie printers won't be able to attend, they will have to wait until the 2022 show, which will take place in Berlin next year.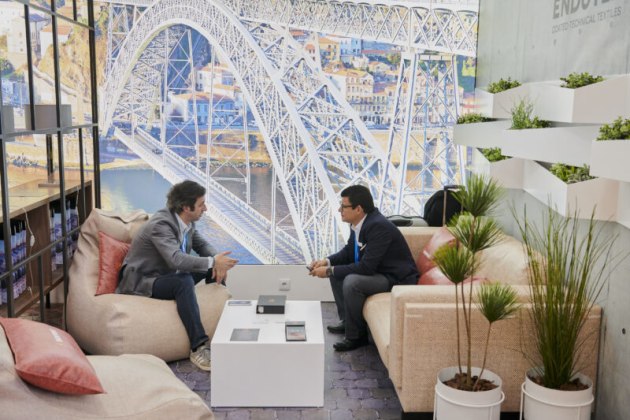 The thrice postponed Fespa is on 12-15 October at the RAI Centre, with some 300 exhibitors, about 75 per cent of those at the last event, taking part. So far half of the 32,000sqm has been booked, with companies including Agfa, Brother, Canon, Durst, Kornit, Mimaki and Roland DG taking space.
Printers attending will have to prove they are Covid free, by showing they are either double vaccinated or have a negative test certificate.
Masks will be compulsory at all times, the aisles will be widened to enable social distancing. There will also be a lanyard traffic light system, which will indicate preference regarding physical contact.
The show will be a pared down version of the previous iteration, with the Trend Theatre and fast fashion project Print Make Wear missing, and there will be no awards event this time.
Australian printers are currently banned from leaving the country, a ban that is unlikely to be lifted by October. They will hopefully be able to go to the 2022 Fespa, which takes place 31 May to 3 June in Berlin.
Neil Felton, CEO at Fespa said: "After such a long hiatus and so many disappointments, it feels incredible to finally be less than three months away from opening the doors to a live Fespa event. The anticipation from our exhibitors is mounting, and with the restrictions within live events eased, we can deliver an experience that comes as close as possible to what people expect from Fespa.
"Of course, this year will be different in lots of ways, but print business owners are telling us that they need live events back to support their planning and investment decisions. With this event, we'll set out to deliver the most comprehensive product and applications showcase possible to support their business recovery and build foundations for future growth."