Hunkeler Innovationdays postponed to 2023
Ongoing Covid uncertainty around international travel and shipping has caused Hunkeler to postpone its multi-vendor Innovationdays week, slated for February, by one year to the following February.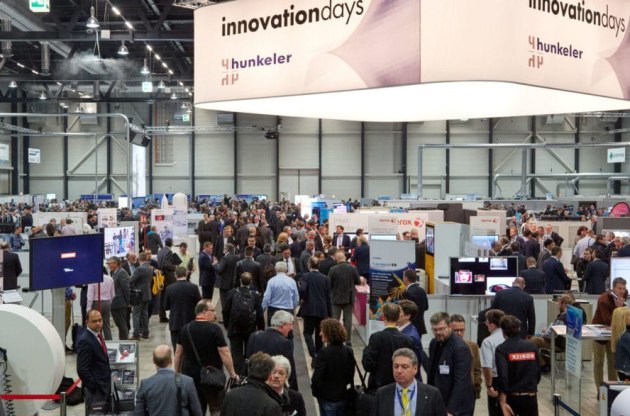 The company says that "due to the unclear development of the Corona pandemic, the management of Hunkeler AG had to make this decision after a detailed risk assessment."
While much of Europe is open to interantional visitors, especially the vaccinated, there are myriad regulations in place to get across borders, and they change regularly. Switzerland is not a member of the European Union.

"The decision was made in close consultation with our largest exhibitors and business partners," said Stefan Hunkeler, president of the board of directors and responsible for Innovationdays. "Our goal is to hold a successful event. The unclear Covid 19 developments in various countries continue to restrict travel. The rules and regulations around the pandemic are dynamic and, in some cases, locally regulated. They continue to make international passenger travel difficult.

"In addition, various exhibitors are confronted with the globally known supply chain problems, which make it even more difficult to hold such an event".

The Hunkeler Innovationdays  2021 are already almost fully booked in terms of exhibitor places, with the demand to participate as an exhibitor at the Hunkeler InnovationDays increasing. The company says there "is nothing comparable in the industry where end-to-end high-performance digital printing solutions are presented in such a concentrated way."

The Innovationdays traditionally see new digital printing systems, sheetfed and especially webfed, married with inline finishing systems, and on integrated workflows.

Hunkeler says it would have liked to celebrate its 100th anniversary together with its customers and partners at the Innovationdays, "but safety comes first."

The Hunkeler Innovationdays will now be held as usual in Lucerne, Switzerland, from 27 February to 2 March 2023. The focus at the next edition will on the topic of automation and the comany says, as usual, there will be many innovations and premieres to see.