ARTRITE WINS PRINT SUPREME AWARD
Onehunga-based Artrite Screen Printing has won the coveted Supreme Award for an original screen print creation at this year's Pride in Print, which was also the award ceremony's 30th anniversary. 
The piece, called Te Henga Sunset, also won the prestigious Specialty Products/Limited Edition & Fine Art Prints Category as well as Screen Process awards, presented before an industry audience of over 500 at Auckland's Cordis Hotel.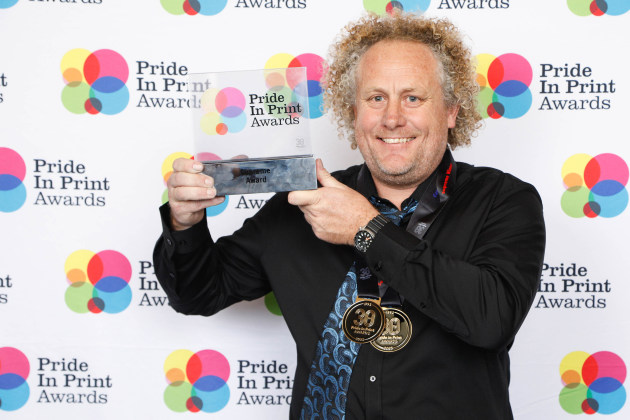 Glenn Taylor, Artrite managing director described the accolade as simply "overwhelming".
"I've been in the industry a long time – I started as a 16-year-old, coming straight from school to Artrite – so to get this now is pretty special," he said.
Taylor said the Supreme Award vindicated the company's strategic decision to "stick with the knitting" in screen print versus other modes.
"An artist will come up to us with an original work, and our job is to break down that job into single layers and try to recreate that job exactly as the painting.
"Art is a big thing and we're having to compete against a digital market. We're always evolving and learning new things. We're still finding better inks, better machinery, better techniques to achieve what digital can't do – we're trying to achieve a painting look, so people say, 'how is this done?'."
Taylor said artist Matt Payne had expressed a "mind blowing response" to the work.
"He's with us for most of the process too, so it's a real collaboration of him and us.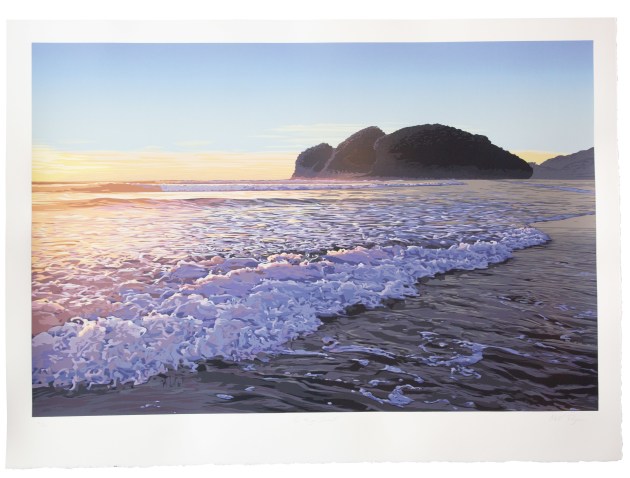 "We are privileged to work with so many talented artists from New Zealand and overseas and it's just really opened up a good will for us – we love what we do, we have a passion for our craft. It never feels like a job."
Pride In Print judges described the work as an "incredible example of true print craftsmanship and artistic collaboration".
"It required the hand-mixing of 33 colours and production of film layers, which the artist needed to sign off each time," they said.
"With colours prone to change during repeated screen pulls, only 30 could be completed at a time before a clean-up was required – with colours then needing to be remixed, film layers reproduced, and artist sign-off sought again.
"Taking three weeks and about 2000 hand pulls to complete, the result was an original screen print, produced with great detail and wonderful colour consistency over all areas.
"So many things can go wrong in all of those processes, yet it was so beautiful – we were blown away," the judges concluded.