End of era as Goss presses cease
The mighty Goss web offset press line is now history, with manroland Goss Web Systems completing the integration of Goss into manroland, meaning there will be no more M600, Sunday presses, or other Goss products.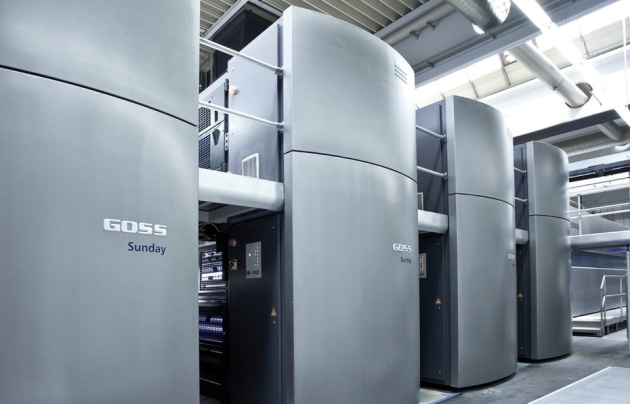 Support for the many existing Goss heatset and coldest presses will continue, with manroland using 3D printing to manufacture many of the parts. It says it is completely capable of supporting all Goss presses in the field.
Here in ANZ, Goss was a popular choice among regional newspaper printers in particular. It saw some success with commercial presses, notably at the now defunct Diamond Press, and at Peter Clark's AIW which put in an 80pp Goss Sunday 4000, but the order book has been bare for more than a decade now, as manroland has dominated the market.
The Germany-based manroland Web bought US-based Goss two years ago, as the web offset market failed to recover from a steep decline, with newspaper web orders in particular falling through the floor, although commercial has fared little better. Prior to the GFC the web manufacturers were selling around $3bn worth of presses a year, today it is less than a tenth of that.
Goss has had a troubled two decades since the turn of the century when it bought the Heidelberg web business, which had in turn been bought from rival US operator Harris 15 years earlier. Goss spent several years in Chapter 11 protection, and saw Chinese based Shanghai Electric Corp become a major shareholder.