Express owner took new five-year premises lease
The Sunshine Coast printing operation trading as Express Print & Mail took a five-year lease on its new 1400sqm Kunda Park premises on 1 April, before the company that had previously owned the business and the same name, was put into liquidation with debts listed at $4m.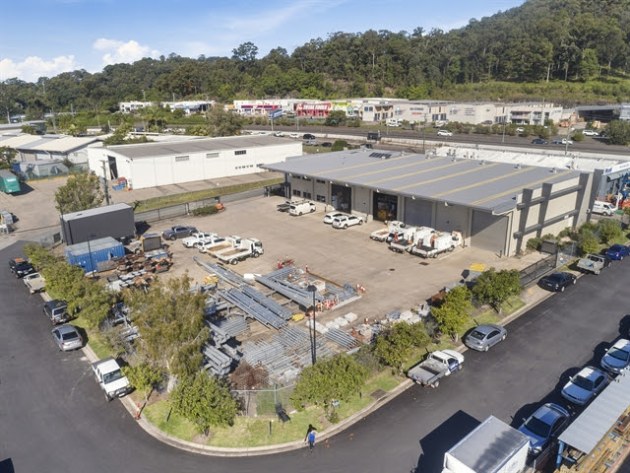 The company that became the Express Print & Mail owner signed a $220,000 a year lease for the Kunda Park site five years, with another five as option, on the 6200sqm site.
On July 27 the company that had owned Express Print & Mail went into voluntary liquidation, as its ACN number 1288950489 Pty Ltd, with debts listed as $1.34m to its former landlord, $398,000 in super, $1.25m to the ATO, $34,000 to its electricity provider, and $750,000 to various related entities. There were no trade creditors, and no assets.
The Express Print & Mail business, including the brand name, had been sold prior to liquidation by the owner Matthew Chadwick, to EPM Operations, which is solely owned by his mother Wendy Chadwick.
She told Print21 that the $398,000 super owed by the liquidated firm "has either been finalised or is the subject of ongoing discussions taking place with the ATO for any remaining liability with the intention that all outstanding superannuation liabilities for employees of EPM (pre-their joining EPM) will be paid."
She also said the $1.34m owed to the landlord was the contingent amount owing on the lease, and that as the premises had been re-leased this debt "has been dealt with." She said the rent at the Wises Road premises was up to date.
EPM Operations which now owns the Express Print & Mail business, had been set up in December by Matthew Chadwick, he ceased being a director of 23 May, his mother Wendy became the sole director the same day, and it became the principal place of business that day. EPM Operations bought the Express Print & Mail business and name. Wendy Chadwick said that "Independent valuations from a registered valuer being prepared and used to ensure the purchase price for the business was for market value."
Express Print & Mail is one of the bigger printers in south east Queensland, and counts the Liberal Party among its regular clients.
The new premises at 510 Maroochydore Road house the company's printing presses, a combination of offset and digital. The building was a purpose-built facility and was offered to market for the first time in more than 10 years.
The property was originally designed to government standards and specifications for Main Roads and provided a 4 Star green rated building. It has a 767sqm high clearance warehouse, 309sqm mezzanine, 2352sqm high rate concrete hardstand, a 40,000-litre water tank with pumps, solar, and security system.