Heidelberg sets up production JV in China
The world's biggest offset press manufacturer Heidelberg is setting up a new production joint venture in China, with its partner Masterwork, as the company seeks to build on its biggest single market.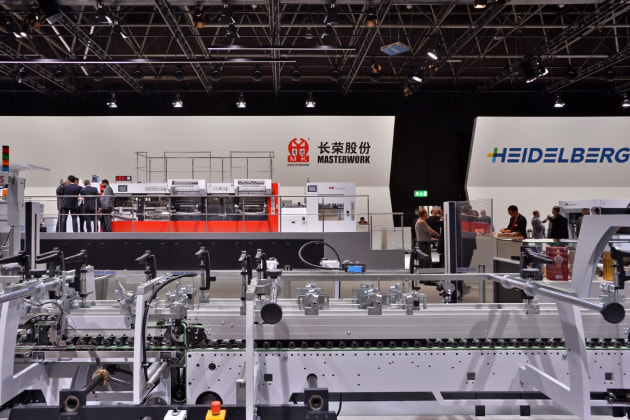 The agreement will see Masterwork manufacture parts for Heidelberg at its factory in Tinjuan, which is located 1000km north of the Heidelberg factory in Shanghai. Masterwork owns 8.5 per cent of Heidelberg.
China is Heidelberg's largest market. It sold €300m worth of kit there last year. The Shanghai plant has been operating since 2005 and has produced 10,000 print units.
Production at the new joint venture will supply the Shanghai factory, as well as producing parts for Masterwork and its partner companies. Manufacturing will begin early in the new year.
"The manufacturing joint venture with Masterwork is a further milestone in the successful co-operation between the two companies and opens up additional opportunities for Heidelberg in China," Rainer Hundsdörfer, CEO of Heidelberg, said.
"With a sales volume of around €300 million, China is Heidelberg's most important single market in the graphic arts industry. We have increasingly strengthened our leading market position by expanding our range of products at our production site near Shanghai. The increasing purchase of locally manufactured parts will significantly increase our competitiveness in this growth market."
Masterwork president Li Li said: "Through this co-operation, the joint venture will introduce the most advanced management, production and manufacturing technologies, all of which are based on Industry 4.0.
"In addition, various processing centres representing the world's most advanced level will also be put into use in the joint venture to ensure the best performance and maintain the same high-quality standards as Heidelberg. We firmly believe that the joint venture will live up to the expectations, especially the quality requirements."
A total of around 900 Heidelberg employees work in China, around 450 of them in sales and service. Heidelberg says this puts it in a good position to take advantage of growth opportunities in China and Asia in the future and to further develop and secure these markets for Heidelberg. It has two branches in Beijing and Hong Kong, and three offices in Guangzhou, Shanghai and Shenzhen.
Together with Masterwork, China's largest manufacturer of die cutters and hot foil embossing presses and a long-standing sales partner, Heidelberg also aims to significantly expand its market position in the growing packaging printing sector.