HP Indigo lands mega deal with Shutterfly
HP Indigo is supplying the world's leading online retailer of personalised products Shutterfly with a new fleet of more than 60 digital presses in landmark deal, in what is biggest the HP customer rollout to date.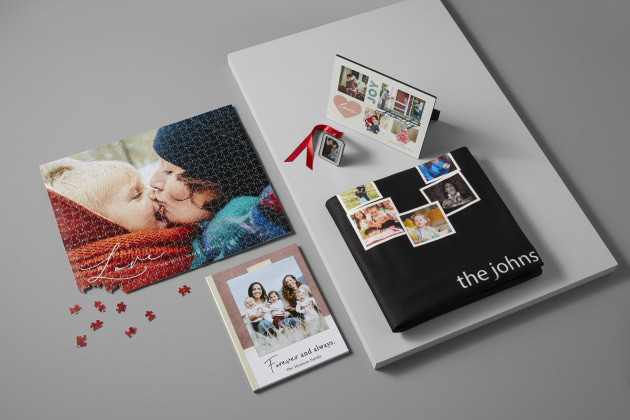 The presses will be installed across four manufacturing facilities in the US over the next 18 months.

The annual global photo printing and merchandise market is expected to reach a value of US$3.12bn by the end of 2026, with a CAGR of 8.1 per cent over the next five years, taking it from $US1.8bn last year.

The new deal signifies a deepening of the relationship between the two, amid growth in digital printing and personalisation business enabling a landmark expansion to deliver what they says is next-level productivity to supply the growing ecommerce market of photo gifts and photo products.

Shutterfly is investing in more than 60 new HP Indigo Digital Presses, to drive higher productivity for its range of high-quality, photo-based and personalised products including photo gifts, photo books, school portraits, holiday cards, and home decor.

The agreement with Shutterfly, the leading US supplier of HP Indigo digital print, is the largest single customer order to date for the HP Graphics business. Now underway, the rollout includes the high-productivity B2 sized HP Indigo 100K digital take photo portrait printing to digital.

"Over our 20 year legacy, Shutterfly has committed to investing in the best and most innovative technology to fuel our business, delivering high-quality products to our customers, hosts and partners," said Shutterfly chief operating officer Dwayne Black. "This latest upgrade of our HP Indigo fleet continues that investment in quality, productivity and innovation, with significant advancements in speed and automation that help us deliver even higher quality products to our customers, even faster at a time when sharing tangible memories is more important than ever."

"Today more than ever before, tangible, personalized experiences are becoming more precious. Consumers are looking for quick turnaround, alongside real-to-life photo quality. We at HP Indigo are proud to be Shutterfly's provider of choice in making this a reality," said Haim Levit, general manager, HP Indigo.

In this latest wave of installations, Shutterfly is investing across three HP Indigo press generations and formats. Shutterfly was one of the first customer beta sites for the new 29-inch format HP Indigo 100K, engineered for high productivity and nonstop printing while delivering the Indigo digital offset look and feel. Shutterfly's new HP Indigo 12000 presses loaded with a value pack deliver higher end prints, using a wider range of inks and materials up to 24pt, including synthetic, metallised and canvas applications.

To keep production at the highest level, Shutterfly will taks advantage of HP PrintOS, the cloud-based PSP management solution, to monitor productivity of presses in real-time to keep press uptime to a maximum.