IVE pivots with hygiene and PPE range
Marketing, communications, and printing group IVE is launching ivolve, its expanded hygiene and personal protective equipment (PPE) offering, designed to help businesses return to the workplace safely.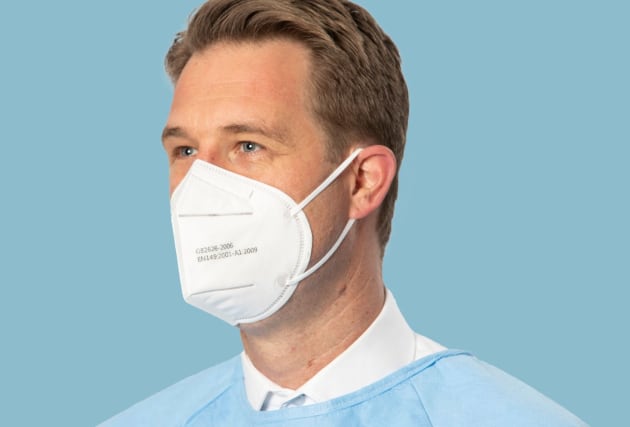 The offering already provides products such as masks, hand sanitisers, and anti-bacterial wipes to many of Australia's largest businesses including Vodafone, Qantas, and Diageo.
Cliff Brigstocke, CEO of production and distribution, says IVE pivoted early.
"We've managed to get on the front foot and provide something most businesses and critical services are asking for and will continue to need help with moving forward. In the past few months, we've sold millions of hygiene and PPE products to these sectors, and this is just the beginning," he said.
"As people look to return to the workplace in some shape or form, they will need to do so safely and we're here to support them in doing that. We have all stock on the ground here in Australia and it's ready for immediate delivery."
Phill Oliver, general manager premiums and merchandising at IVE said: "We identified an opportunity at the beginning of Covid hitting in March.
"Our clients, and many critical services including our armed forces, aged care workers, and frontline health workers, were desperately needing hygiene and PPE solutions to help keep their people safe.
"By combining our local and offshore sourcing expertise, and integrated logistics services, we could provide a compelling solution for our clients.
"With all stock stored in our Australian facilities we could quickly support the critical requirements of our customers, particularly when continuity of supply was impacted by their incumbent supply chain. Importantly, all our products have passed global testing requirements."
The initiative is led by consultant, Shylie Smith, who has 11 years in the hygiene and health sector with brands such as Kimberly-Clark Professional and Bunzl.
"I'm proud to be joining an offering that has supported some of our most critical services and businesses over such a trying time as the last few months," says Smith.
"I look forward to helping more people stay safe and return to some semblance of normal life as soon as possible."