Mystique kit auction closes tomorrow
Bidding closes tomorrow on the auction of plant and equipment from liquidated print business Mystique, with a pair of five-colour B2 Heidelberg Speedmaster 74s the star attractions.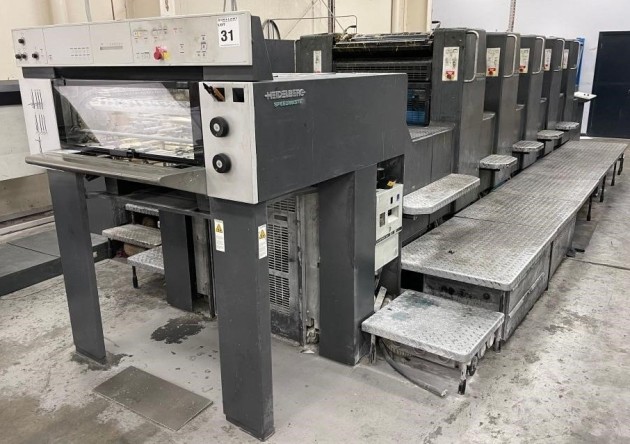 Both had a starting bid price of just $20,000, one has 150 million impressions on the clock, the other 233 million. There is also a Heidelberg Cylinder, up for a starting price of $8,250.

The online-only auction comprises the full suite of equipment to be expected in a 30-year-old offset and digital print business, with CTP and a large range of finishing solutions, as well as all the ancillary equipment necessary to support a mid-sized printing business.

Mystique went under with $940,000 of debts, although only $110,000 of that was to the trade, along with $93,000 to the paper merchants. The auction is the first from a print business since the end of lockdown.

Owned and run by Darren Greene since its inception, Mystique built a reputation as an environmental pioneer, and claimed to be Australia's first carbon natural print business. It became the focal point of a question in Parliament to then prime minister Julia Gillard six years ago on the proposed carbon tax. The company was hit hard by the Melbourne lockdowns.

The auction is being held by Peter Brand at Gollant Auctions, click here to go to the online site.