When long-time Fuji Xerox customer Digital Print Australia was looking for an upgrade to its iGen 4, it knew it wanted to stick with its supplier – and fortunately, the Iridesse Production Press provided everything it was looking for.
Based in Adelaide, Digital Print Australia does digital print work for book publishing companies and self-publishers, and has an online presence for photobooks, calendars, business cards and baby cards; it also produces prospectuses, annual reports, school diaries, posters, point-of-sale and material.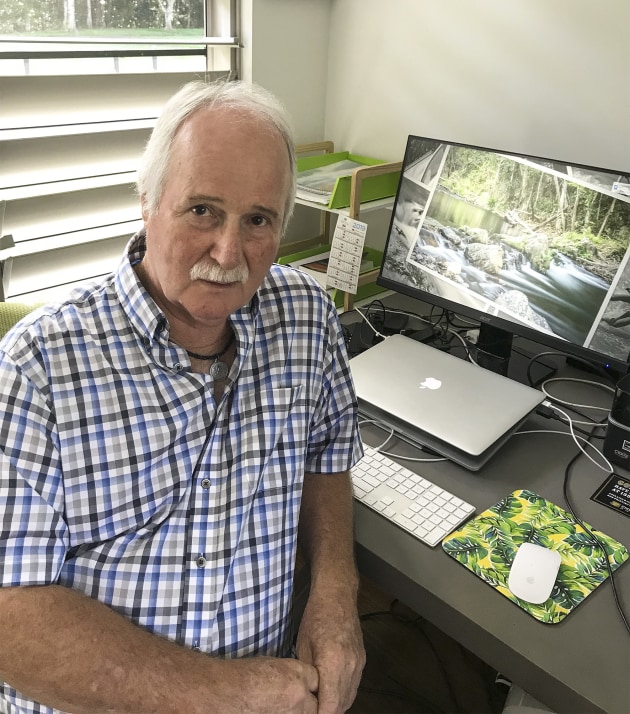 According to Steve Lewis, managing director, the company is a household name in the South Australian industry.
"Adelaide is a small place and we have been around for forty-six years, so everyone knows who and where we are," he says.
When the company's Fuji Xerox iGen 4 digital press was approaching the end of its life, Lewis and his team began seeking a replacement. Fuji Xerox Australia had been its technology partner for a long time, and Lewis was satisfied with the quality of the manufacturer's product and service offerings such as its existing Versant 80 colour press and Nuvera 120 monochrome press – so decided to opt for the latest Fuji Xerox solution, the Iridesse, a decision which he says is already paying off.
"I am still astounded every time I see a job come off it. The fineness of the toner is just brilliant, and dare I say, it's offset quality," he says. "That's what people have been waving flags about forever, and Fuji Xerox has pulled it off, big time."
Adding sparkle
One of the biggest boons from the Iridesse has been its additional colour options, says Lewis, particularly its metallic gold and silver toner.
"The gold has been popular with people designing labels and packaging, and of course wine labels," he says. "Just about all wine labels have an embellishment of that nature somewhere, and it is a reasonable portion of our business, doing labels for boutique wineries or small batches for bigger companies.
"Digitally, trying to create a gold or a silver has always been nigh on impossible, but with Iridesse it is straightforward.
"In addition to wine labels, the people we design book covers for are enthusiastic about it, because it really lifts their product," he adds.
Alongside the added value print options on the Iridesse has come a big boost in both productivity and ease of use for the company.
"Any operator who has operated a digital press can just walk up to it and get it going. Fuji Xerox has really simplified the operation," says Lewis.
"Probably one of the best bits of feedback I have had from the press operator is that he was training a retired employee of ours, and they ganged up a day's worth of work – every kind of job you can put in front of a guy over the course of a week, different stocks and sizes, metallics included – and they knocked it off in three hours."
Dave Dobson, pressroom manager at Digital Print Australia, agrees. "The iGen was like driving an old muscle car – all good if you always had a spanner in your hand," he says. "The Iridesse is like driving a new car. It just runs and performs beautifully."
The Iridesse has also come with a step up in reliability, according to Lewis, who anticipates getting plenty of use out of it for the next decade.
"The press has only been in for about six weeks, and we have not had a paper jam in that time, which is amazing for a machine of that nature," he says. "I would expect to get at least ten years' life out of it, at which stage I will be over eighty years old and ready to hang up my boots myself."
He is also impressed with the Fuji Xerox sales, service and support teams, saying the manufacturer "jumped through hoops" to show him the press.
"We had excellent demonstrations in Sydney and Melbourne. We feel confident that we have made a very good decision with the purchase. The press does just about everything that our previous iGen did, with a lot less fuss, and a hell of a lot more options.
"The image quality continues to blow me away – it is unsurpassed by anything I have ever seen come off a digital press," he says.
Premier partners
Roger Labrum, senior marketing manager for graphics communication services at Fuji Xerox Australia, says Digital Print Australia has been a great customer since they first partnered together in the mid-1990s.
"The longevity of the partnership with us is appreciated, and it has been immensely successful over the decades we have been working together.
"Digital Print Australia is a Premier Partner, one of the elite group of print businesses we support and represent globally, and continues to be one of our key partners in that region of Australia. We will continue working to support it," he says.
According to Labrum, the Iridesse is now becoming a popular platform in Australia, with enquiries "skyrocketing".
"We are now well into the double digits of installations across Australia – it is the go-to production device from us. The support behind it from a local level all the way up to the executives in Tokyo is absolute, and we stand behind it as the next big thing in the industry," he says.
And with its new press, Digital Print Australia looks set to keep being big in the industry as well.