Rock Posters delivers sustainable street posters
Rock Posters, Australia's most established street poster company with the largest national network, says it has become the market leader in sustainable outdoor advertising, by offering its clients the option to print on a greener, more sustainable paper source.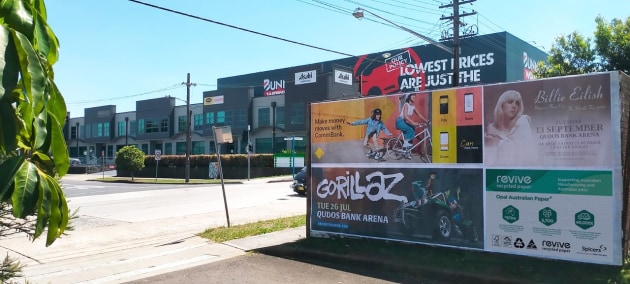 In collaboration with paper merchant Spicers, Rock Posters sourced Revive Laser, a paper specifically sheeted for Rock Posters' large format dimensions. Revive Laser paper is 100 per cent Australian made, and produced from 100 per cent Australian wastepaper.
Marcus Seal, general manager of Rock Posters, said, "Over the years, artists such as Jack Johnson and John Butler emerged as pioneers by adopting sustainable practices. They were able to force the system to bend to their will and in turn lessen their impact on the environment from every angle."
"Rock Posters has drawn inspiration from these artists and continues to audit its own processes. So began the search for a better alternative to "partially recycled" paper. A paper that doesn't require a tree to be grown then cut down, nor shipped across hemispheres for use in Australia," Seal added.
Cyndi Setia, marketing and design manager at Spicers said, "Revive Laser delivers better environmental and social outcomes compared to imported recycled papers.
"Revive Laser is FSC Recycled Certified, reduces Australian landfill, creates Australian jobs, has zero freight carbon emissions, and is certified as Carbon Neutral. Rock Posters' decision to use Revive Laser paper will have a lasting and positive impact on the industry."
Marcus Seal added, "Rock Posters is fully committed to greening our business. By providing sustainable products and services we are an ideal partner for like-minded artists and companies who want to provide an assurance to their fans or clients of their green credentials."