SNAP TEAMS UP WITH CANVA IN WORLD FIRST
Launching today across Australia, Canva, the world's fastest growing design platform, and Snap Print & Design, Australia's largest print franchise network, have joined forces to create a digital design-to-print solution.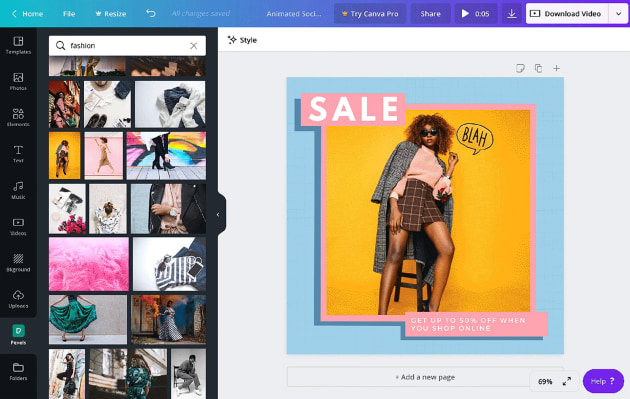 The companies say it will help individuals, businesses and community organisations streamline their marketing efforts and create professionally printed materials.
This new collaboration is the first of its kind in Australia, and the first in the world between a print franchise and Canva.

The companies say it will combine the simplicity of Canva's drag and drop design interface with Snap Print & Design's expertise in print and speed of production. They say it will empower individuals and businesses across the country to embrace the power of professionally designed and printed materials.
Sonia Shwabsky, chief growth officer (CGO), said, "This desire to continually offer the greatest value for our customers has been firmly embedded into the Snap DNA since our early beginnings in 1899.

"Deeply passionate about the printing craft, our founders were disruptors and innovators in their own right, and the first ones to bring digital printing to the masses in Australia. As the Snap business moves towards providing a comprehensive ecommerce solution for its printing services, the collaboration with Canva supercharges the design phase, delivering a seamless digital design experience for our online community.

"Canva has empowered the world of design, and we're excited to be partnering Snap's national network of printing experts with the best design software in the world."

Canva says the opportunity to partner with such a well respected organisation as Snap Print & Design was an easy decision to make.
"We're thrilled to bring the power and simplicity of Canva to Snap Print and Design customers across Australia," said Aaron Day, global partnerships lead at Canva.
"Our partnership combines the depth and variety of Canva's design and content library with the reach and expertise of the 132 Snap Print & Design centres across Australia, empowering and supporting their customers to create and communicate with ease.

"With their razor sharp focus on continuously improving the customer print experience and the value they place on superior customer service across their whole network, the collaboration with Snap Print & Design made complete sense for Canva as we continue our mission to empower the world to design," Day added.
The companies said the partnership is backed by Canva's extensive content library, featuring millions of images, video and creative templates and Snap Print and Design's talented print team offering Australia's business community a home for all their creative and marketing needs.
Canva is one of Australia's biggest technology successes, the online design solution was established by then 26-year-old Melburnian Melanie Perkins and two friends Cliff Obrecht and Cameron Adams in 2013, and today is a global business with a valuation in excess of $9bn

.