FESPA CONFERENCE HIGHLIGHTS OPPORTUNITY
The Fespa Australia Conference was held on 3 November at the Shangri-La in the Rocks, Sydney. A large audience of printers from around the country were welcomed by Nigel Davies, president of Fespa Australia, with entertainment by comedian Sam McCool.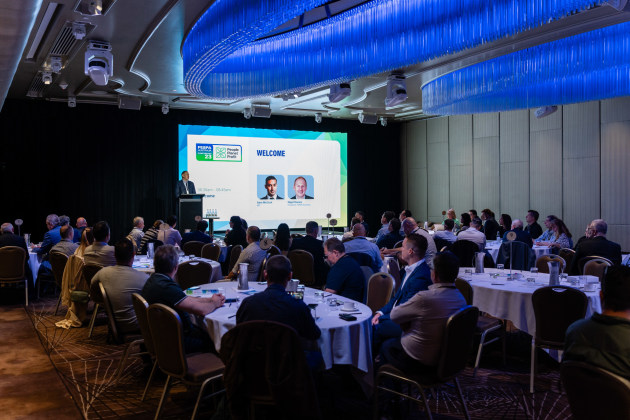 Neil Felton, Fespa CEO, travelled from the UK to share the findings of the latest Print Census, which took a look at the state of print around the world, as well as some key projections for future opportunities.
One finding was that employee numbers have decreased within the industry, although Felton said this was due to increased automation of production and improved efficiency within print businesses. 
Felton, who has travelled extensively since taking the lead at Fespa, related that everywhere he has visited, sustainability has been a key concern. Recently in Dubai, he pointed out, many Emiratis and Saudis were keenly discussing the importance they place on sustainability. Research shows 75 per cent of customers around the world are demanding sustainability, a statistic which is actually down from 82 per cent pre-Covid – a shift, Felton said, that is due mainly to business still bouncing back, and so still spending cautiously. 
Felton ended his talk with his personal views on the main areas industry should be looking at. By far the greatest opportunity is digital print, but he also said to keep an eye on the screen print market, custom print market, digital textile market, as well as the wrapping market. Anecdotally, one YouTube video uploaded by Fespa on car wrapping had gained 7.3 million views.
Following on Felton's talk was a series of panel discussions, covering topics ranging from sustainability, to leadership, youth engagement and the uptake of AI, as well as several keynote presentations. 
Zaidee Jackson, national business development manager for Ball & Doggett, spoke on the importance of defining what sustainability means for your business, and then putting an actionable strategy in place to achieve that. "Create a strategy, set your goals and put in an action plan," she said.
On the same theme, Pranil Chandra from Next Printing shared his company's experience in dealing with clients who expect "a real breakdown of the processes and steps" used in the creation of sustainable products, and how to avoid greenwashing.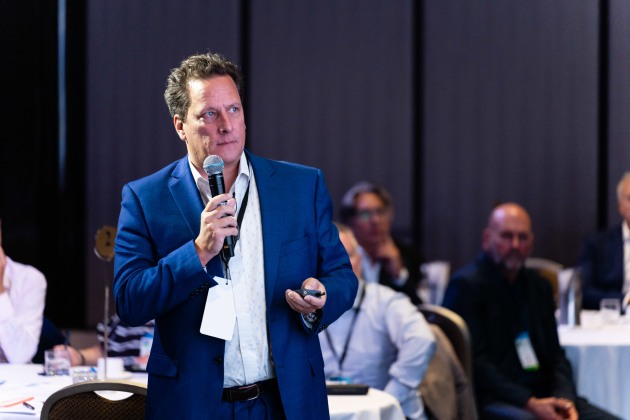 During the Leadership in Action panel, the audience heard from established industry leaders, Matt Aitken, IVE Group, Adam Parnell, Easy Signs and Keith Ferell, Cactus Imaging. Offering important advice for the next generation, they shared their criteria when looking over job applicants resumes, and also highlighted the importance of networking and communication in growing your career.
Troy Cavanagh and Bianca Martin, members of the 2022 Future Leaders cohort, led a panel that talked about strategies to recruit young talent. The panel included Suzi Ward, Fespa UK; Jay Burfield, Fespa UK; Ambrin Naaz Begum, M-Power; Stella Lim, HEXIS; and Thomas Anderson, Starleaton. A key takeaway from this discussion was that more needs to be done to both educate the next generation on the opportunities in the print industry, and to hold more events and activities to allow young print professionals to build up their networks and get themselves out there.
The focus of the afternoon was on technology, with a panel discussion on artificial intelligence, where the audience heard from Dr Errol Brandt, Knowledge Orchestra, and Alex McClung, Traversal Labs, who discussed the long-term implications, and gave advice on how to be more strategic in adopting AI. Frederik Von Ehrenstein, Durst, gave a presentation on the use of software to "upgrade" a business, keeping on top of the latest trends.
All in all, the conference covered a wide range of topics relating to screen printing, highlighting challenges the industry faces, practical steps to overcome them, as well as potential opportunities on the horizon. All panels and presentations were well received by an enthusiastic audience.