LIA Victoria presents TAFE Apprenticeship Award
LIA Victoria took part in the 25th Annual Awards Festival held by Holmesglen TAFE, providing the prize for the most outstanding third Year Apprentice in Printing Trades to Tan Pham, from Andrew Kohn.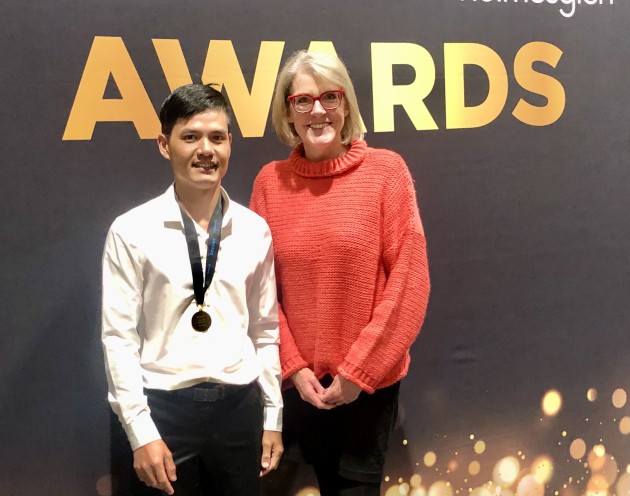 The trades awards ceremony, held at the institute's Victorian Tunnelling Centre at Chadstone in Victoria, has been a fixture on the apprenticeship calendar, celebrating the achievements of Holmesglen's students, staff and industry.

Rounding out the awards for printing, Hannah Coleman from Flying Colours Group took out the award for second-year apprentices, while Mark Pedroni from Fildes Manufacturing won the first-year award, and Caroline Moss won the Outstanding Achievement Award.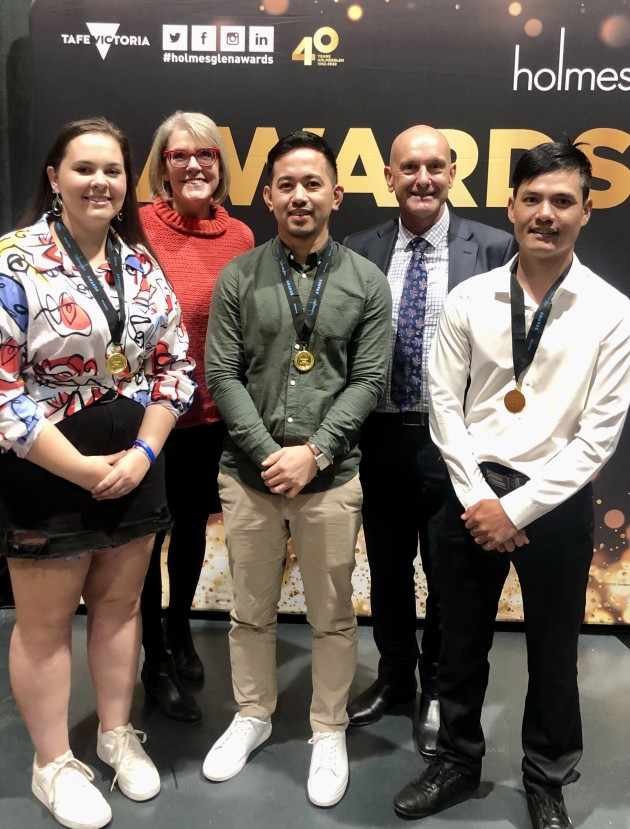 Robyn Frampton, representing the LIA Victoria, said, "We are delighted to sponsor these important awards and, in particular, to recognise the achievements of Tan Pham who has been named Holmesglen Institute's Most Outstanding 3rd Year Apprentice in Printing Trades." The winner received a certificate of acknowledgement from the LIA, and a gift card to the value of $100.
The association has had a longstanding relationship with Holmesglen, in line with its commitment to supporting education and training, and encouraging and sponsoring career development.
The LIA, whose Victorian chapter has recently reactivated following Covid lockdowns, is also planning a technical evening on 31 May at Southern Impact, and will also have a stand at PacPrint from 28 June – 1 July.

"The LIA welcomes all people in print to join us as we foster connections, share ideas, learn from technical sessions and encourage career development across our diverse and exciting sector," Frampton said.

LIA Victoria membership is open to individuals at just $45 (ex GST) a year, and corporate members at $150 which covers three transferrable nominations. To find out more about LIA Victoria visit the LIA website or to enquire about membership, please contact vic@lia.com.au