Pride in Print awards 184 Golds
This year's NZ Pride in Print saw some 184 Gold medals awarded to printers, as the local industry's night of nights made a welcome return to an in-person event.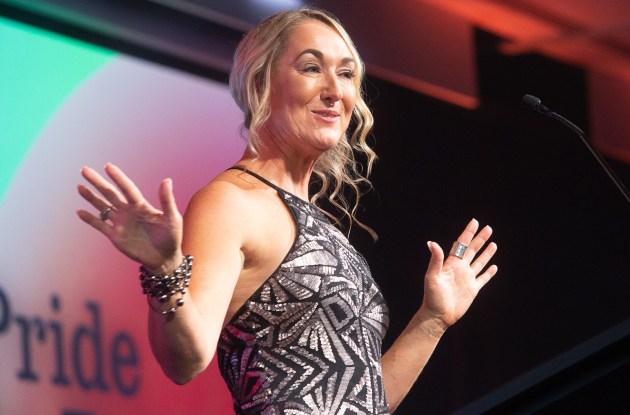 Wellington printers were unable to attend though, as the city went into a snap lockdown, which was tough on the Supreme Winner, Wakefield Digital, which is based in Wellington. Click here for full details on that job.
Judging took place in April, and the awards were announced at a gala evening event in Auckland, hosted by TV presenter Hilary Barry and comedian Ben Hurley. The prestigious awards are seen as the benchmarking event for the printing, packaging, signage and graphic arts industries and attract hundreds of entries from all over New Zealand each year.
Rapid Labels won the most Golds with 23, while Ovato took 19. Others scooping a sackful of Golds included Kiwi Labels with 13, Webstar with 10, Blue Star with nine, Gravure Packaging, Wrapt and Hally Labels with eight apiece, and Multi Color Corporation with seven.
APC Innovate took home five Golds, with Fuzed, Horton Media, Kale, Sealed Air and Soar Print all winning four, while last year's Supreme winner Logick took home three Golds this year.
Household items were among the winners. A fully recyclable shrink sleeve covering an Ajax Spray n Wipe bottle and Affco Kitchen Company's packaging for its 10 Premium Quality Beef Burgers won major awards at Pride In Print.
The Ajax shrink sleeve won the Industry Development & Creativity category and the burger packaging took home best in flexographic process.
Three years of development went into the production of the shrink sleeve, which was entered by Wellington-based Gravure Packaging under sub-category environmental print products.
Pride In Print judge Brian Landry said it was a "fantastic next step" to see a company bringing a new product to the market that potentially closed the loop in recycling.
"The circular economy is much bigger than the composting one and once the government mandates full recycling, this will be an environmental plus."
The company said it had developed a special ink in-house in conjunction with DIC to allow the complete closure of the rPET (recycling) loop with the new sleeve, plus a new recyclable film, a tricky task with manufacturers being based offshore.
Gravure Packaging says the ink can be washed out of the sleeve and even if it leaks into normal wastewater, it is still compostable because it is fully biodegradable.
The new film used, called CrystalShrink, is fully compatible with PET containers. "Clear PET containers are now widely recyclable but their shrink sleeves and labels are not. They are being extracted out of the PET bottle recycling process, and are typically sent to land refill. We were looking to develop a product that was compatible," the company said on its entry.
"Specifically, the innovation is a redesign of PET chemistry and applied inks. On top of this, the film is 50 per cent post-consumer recycled content. That's an innovation in itself," the company claims.
"This innovation will allow our client to annually save 35,000kgs of virgin PET Resin due to high recycled content and potentially save 70,000kgs of landfill because of the possibility of recycling everything back into the PET stream."
Meanwhile, in awarding Sealed Air Hamilton best flexographic process for the Affco Kitchen Company beef burger wrappers, judges said the packaging showed a high degree of pre-press and good technical printing skills.
Judge Grant Amelung said the registration was excellent and the printer 'did a marvellous job' with the colours it used.
Traditionally, jobs like the Beef Burger pouches were printed using spot colours, but in this instance the web is reverse printed using four process colours and backed with a printed white, the spot colour being produced out of a combination of the process colours, he said.
"This reduces set up and change-over times. This way there were no spot colours required to match or to register to."