Print perfection recognised in South Australia
Fotobase topped out the SA PICAs, taking home a stunning seven Gold, five Silver and five Bronze Awards as the South Australian print industry had its best examples of print perfection recognised at a glittering presentation, at The National Wine Centre of Australia.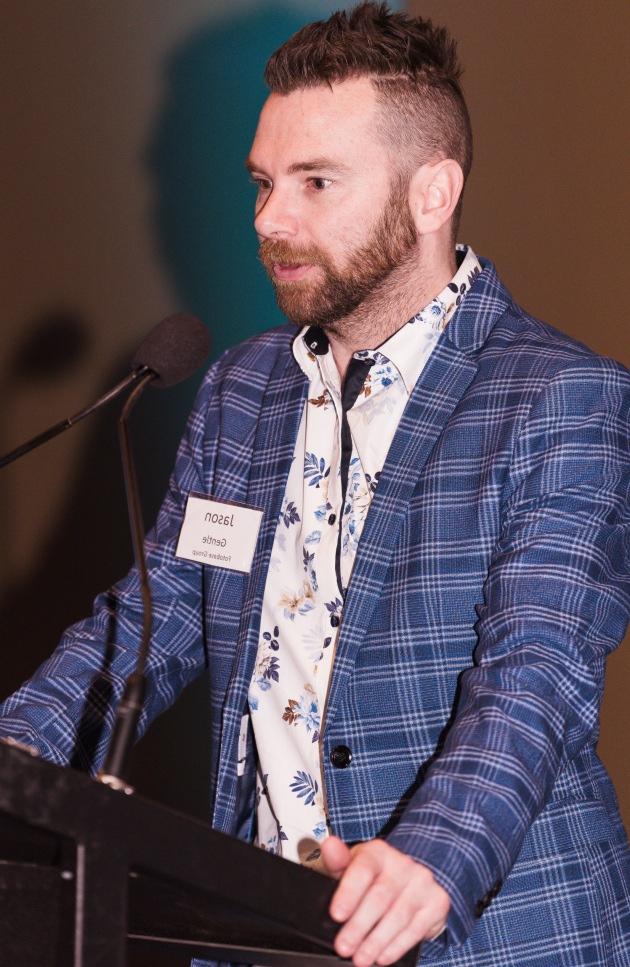 Attended by an enthusiastic crowd of more than 60 industry professionals the SA state PICAs were the second in the country to be held, following Queensland, with the remaining states all having them on 29 October.

As well as witnessing the announcement of winners in the 2021 Printing Industry Creativity Awards, those there on the night also had the long-anticipated opportunity to catch up with industry colleagues and friends over drinks and canapés.

As well as scooping the pool with Gold, Silver and Bronze awards in three categories – Printer of the Year - Large Format; Multi-Piece Promotions & Campaigns; and Leaflets, Flyers and Brochures - Digital – Fotobase's haul of top gongs also included two Gold Medals in Branding & Identity, and single Golds for Book Printing - Digital and for Stationery Printing.

Cutler Brands won a pair of Gold medals for Specialty Printing and Self-Promotion, as well as a Silver and Bronze; Multi Color Corporation doubled up on both Gold and Silver, with top awards for Printer of the Year in both Offset and Labelling; CCL Label also took home two Golds – for Printer of the Year – Digital, and for Embellishment – as well as two Silvers and a Bronze. Openbook Howden Print & Design rounded out the Gold Medal tally with their award for Booklets, Catalogues & Magazines - Digital, as well as winning a Silver and Bronze. Other medallists included Detpak Cartons with a Silver award and Kwik Kopy Norwood who went home with Bronze.
Walter Kuhn, president of the Print & Visual Communications Association, welcomed guests on behalf of the industry organisation, saying, "Opportunities to gather as an industry have been few and far between over the past year or so, and it was a real pleasure to be here tonight to bring congratulations and good wishes from the PVCA and to celebrate with the winners.

"We sincerely thank and congratulate the winners and, in fact, all who entered, for their determination, skill, resilience and commitment to quality during even the most challenging times."

The NSW, Victoria and WA PICAs will be presented in Brisbane immediately prior to the 38th National Print Awards on 29 October, with the proceedings live-streamed to other States. Go to www.printingawards.com.au for the latest dates and details, or book your place at https://www.trybooking.com/eventlist/pica.