Record number of industry women at breakfasts
This year's Women in Print Breakfast Series broke previous years' attendance numbers – with a record number of 450 women coming to the five city events.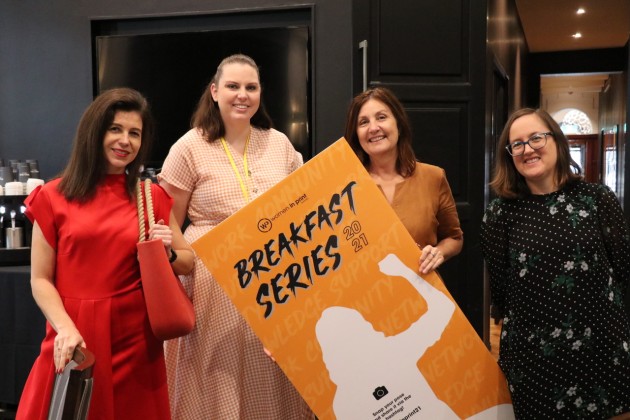 There were 90 more women at this year's events, which have just finished, compared to the previous event series held in 2019, with the smaller states seeing a surge in numbers.
The theme this year was looking after your mental health, with the breakfasts held in Melbourne, Sydney, Brisbane, Adelaide and Perth.
Kellie Northwood, The Real Media Collective CEO, said: ""The Women in Print community is strong and committed to the Breakfast Series events, the increased attendance reflects this and I couldn't be happier to see the historically smaller States really increase in numbers. South Australia and Western Australia have been the stand-outs, both more than doubling attendance over the past five years, this year filling rooms with some 70 people in each."
The mental health content was deemed a necessary educational requirement for this year's series, and the Association says feedback indicates this met the brief, with the subject matter resonating well across the audience. Attendees reporting Steve Gamble, Liz White and the content was important and immediately applicable.
Katie Ashford, general manager – Marketing and Communications at heatset giant Ovato said: "Ovato hosted 50 staff and client attendees across Australia, and all spoke highly of the event, presenters and content.
"A timely, much-needed industry networking series providing the opportunity to gather and focus on the importance of mental health wellness. An excellent industry initiative. Well done all."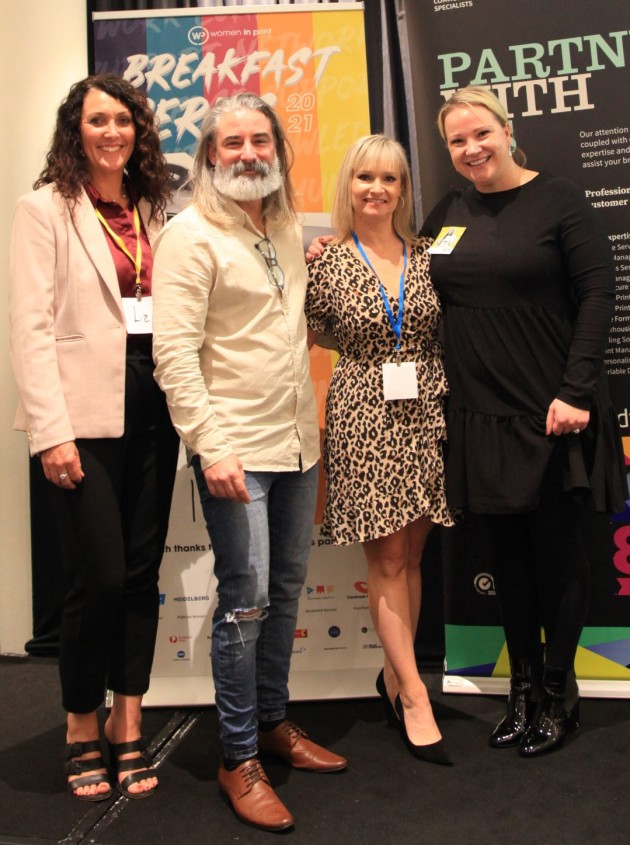 A key message from White and Gamble, which resonated across social media, is that health is health, whether that is physical or mental, and all attendees were encouraged to lean on their networks and seek help when needed. With mental health literacy being key to building our understanding across how we manage mental wellness across ourselves, our teams and our personal networks, the Wo/Man Anchor programme extended the learnings, offering attendees a 25 per cent discount to finalise their mental health first aid certificate.
Women in Print, with a positioning and brand relaunch last year, has added to its calendar to extend beyond the breakfast series. It will run a webinar next Thursday 10 June, titled Bridging the Gender Communication Gap. There will also be a Women in Print Morning at PacPrint on Thursday 30 September.
"With growth in attendance to the breakfast series, as well as the opportunity to run more engagement windows across webinars, trade show appearances and more is a key focus for the Women in Print Board to achieve greater empowerment, knowledge sharing and community building," concluded Northwood.
Women in Print thanks its partners and sponsors for their support in bringing the breakfast series to fruition – Media Super, Centrum Printing, DIC, Heidelberg, IVE Group, Ovato and The Real Media Collective for their platinum, partner and secretariat support, and the enormous team of other sponsor partners – Advance, Australia Post, Ball & Doggett, Bright Print Group, Cactus Imaging, Creative Juice, Heaney's Performers in Print, HP, Konica Minolta, Lamson Paragon, Spicers, Taylor'd Press, and Visual Connections.
The full galleries of photos from each breakfast are available on the Women in Print website click here to get to them.