FESPA: NESCHEN TARGETS NON-PVC
Media manufacturer Neschen, supplied in Australia by Starleaton, is highlighting non-PVC media on its stand, aiming to show visitors the benefits of alternative media.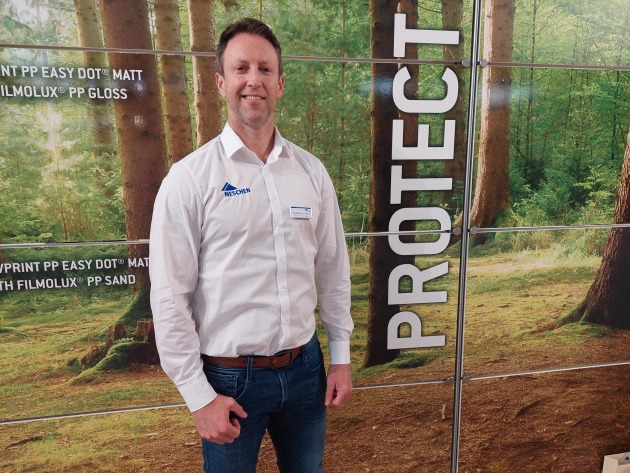 The company has five EasyDot PVC-free products on show, a range of wall graphic products, both paste-applied and self-adhesive, eight PVC-free films, PVC-free roll-up banners, and 99 per cent of its laminates are PVC-free.

Matt Menteit, international sales manager, said, "We are aiming to educate the market, to help people understand the issues with PVC. When it goes into landfill, which is often the case in Australia, that is not the end of the story. All kinds of plasticisers, stablilisers, softeners migrate out of the substrate, which is not helpful.

"We have a range of PP, PET and paper-based products which have tremendous properties for print and display, particularly for the short term market, anything for less than a year."

He said the EasyDot Matt White film was a good example of a sustainable alternative, with 38 per cent less material, of which 25 per cent is post-consumer recycled, so overall less than 50 per cent virgin material going into the ground.

In terms of sustainability Manteit also pointed to the company's laminating machines, which he said offered longevity.