FESPA: ORAFOL OFFERS PVC-FREE FILM
Wrap media giant Orafol had several new PPF paint protection films at the show, and was demonstrating its PVC-free films, as the company continues its growth trajectory in ANZ.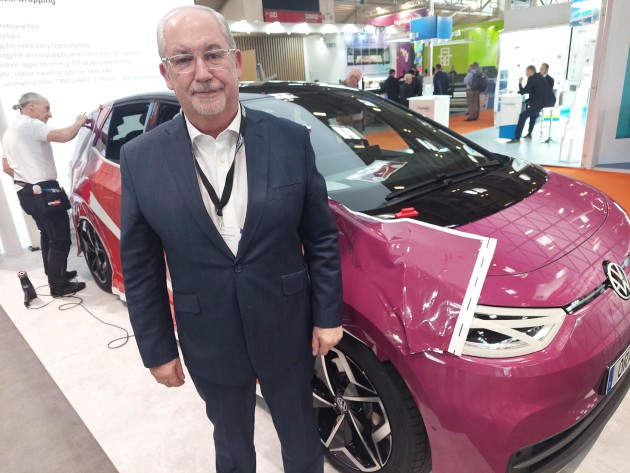 Alex McClelland, CEO of Orafol in Australia, said, "PPF is the major new trend. There is a section of the public that wants protection, and dealers are offering the option. For wrappers this represents a terrific opportunity, and in fact it is now the fastest growing part of the our business."

When it comes to non-PVC films McClelland is circumspect, he said, "Orafol is committed to reducing its environmental footprint, and that of its customers. Non-PVC is a step in the right direction."

McClelland said that Orafol is gaining market share and volume in Australia, and has been since it changed its business model when it bought its distributors, he said, "German technology from Orafol means quality – all the product is manufactured in Germany, it means consistency, it means availability, and you get technical back up."

Wrap media represents about a quarter of the Orafol business, with sign and display media about three quarters.