FESPA: RE-BOARD'S SUSTAINABLE OPTION
Supplied in Australia by Spicers and HVG, Re-board has built the Sustainable Spotlight stand entirely out of its own product.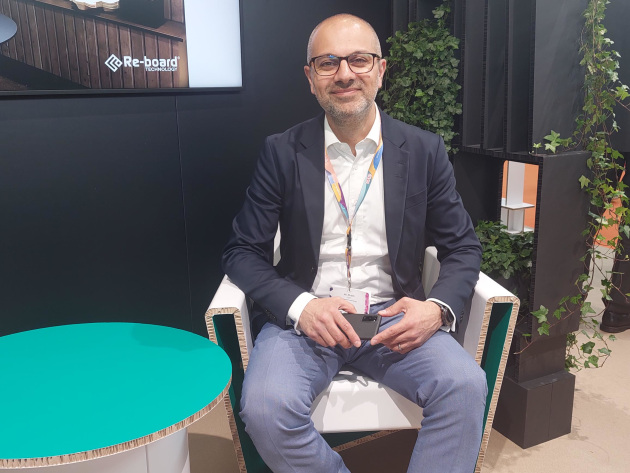 The stand includes the display booths, the chairs, tables and all other furniture, all of it built with the recyclable board, which is structurally engineered by the Swedish manufacturer to provide maximum strength.

Comprising an outer layer on each side, and an angled core within, the super-lightweight Reboard is strong enough to take the weight of a car, and its chairs can easily handle the weight of a person.
The award-winning pop-up Clinique store in Sydney's Pitt Street was made from Reboard, and produced by Next Printing.
Ali Khalili, CEO of Re-board Technology, said, "The patented technology provides a real option to all concerned to reduce their carbon footprint. It can be recycled again and again, and can be used in high value situations, as the Clinique job showed."