Final hours for Ball & Doggett 75% super mega sale
This afternoon is the final opportunity to take advantage of the Ball & Doggett a two-day super mega sale, where printers will be able to buy some stock at just 25 per cent of the list price.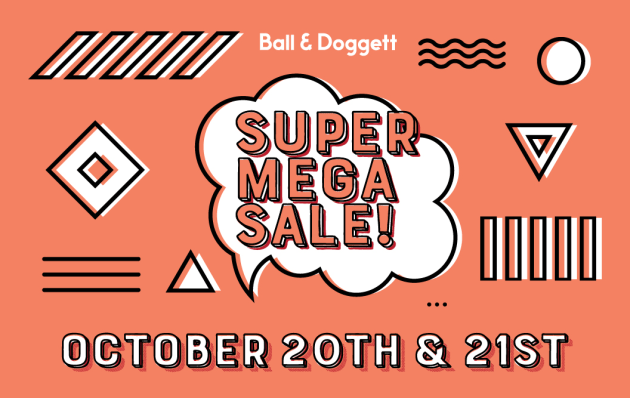 Running jusb yesterday until close of business today from the country's largest printable media supplier, selected brands and products are being discounted at up to 75 per cent off normal published prices.
Tony Bertrand, national marketing manager at Ball & Doggett, said, "Our intention is to help printers. The industry has been doing it tough during Covid. There will be some great bargains to be had at the super mega sale, which will enable printers to realise increase profit margins on print prices."
All Ball & Doggett customers received the Special Lists via email. If you are not a customer, you can still participate – you can contact a local Ball & Doggett office to get a copy, but you'll need ot get your skates on..
The company said there are never-to-be-repeated prices across a wide range of printable materials. It says whether you are an offset, digital (small and wide), packaging, or label printer, it has products at heavily reduced prices for immediate delivery. Ball & Doggett says, "It's going to be big, very big."
For more information visit: www.ballanddoggett.com.au or email info@ballanddoggett.com.au