Head Above Water returns for 24 hour swimathon
Konica Minolta channel and strategic implementations manager Andrew Ward is calling out for swimmers, event support volunteers,, and sponsors, for the third Head Above Water annual 24-hour swimathon at Collaroy Beach, NSW, created to support local mental health initiatives.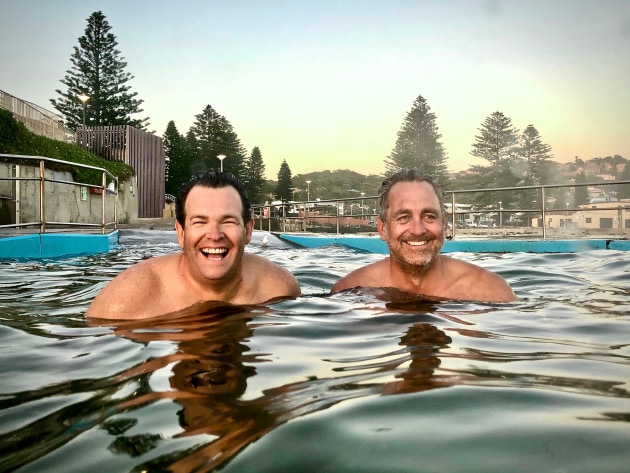 Volunteers can sign up here for an array of services from helping at the barbeques, to the welcome desk to marshalling. Support is broken down into two or three hour stints throughout the 24 hours.
Ward is the founder of Head Above Water, which in its two previous swimathons had raised $160,000 for local mental health programmes, and this year is aiming for its highest total yet. Konica Minolta is among the event's supporters, with several staff taking part.
The 2021 swim begins at 8am on Saturday 20 March, and will run all the way through to 8am on Sunday. There are four lanes, to cater for all levels of swimming ability, and people can choose to swim as many, or as few, laps as they like.

Every swimmer has the opportunity to raise money via their own sponsorship page, or can form a team to raise even more money. Contact Ward for more details by email at admin@headabovewater.com.au.

Over the last two years, Head Above Water has partnered with Gotcha4Life (founded by TV and radio personality, Gus Worland), to help fund mental fitness workshops including Tomorrow Man, Tomorrow Woman and Man Anchor, for Northern Beaches schools, sports clubs, businesses and community groups.

To date 6,000 people have participated in workshops, creating a positive impact on the peninsula. The success of Head Above Water is best summed up by Worland, who says, "The Head Above Water swim is one of the best 24 hours our community can experience. With so much money and awareness raised, it is an amazing day, and it is just the start of a beautiful partnership between Head Above Water and Gotcha4Life."

Head Above Water is an activity-based fundraising group on a mission to create mentally fit communities. Founded in response to the high rate of suicide on Sydney's Northern Beaches and the mental health challenges faced by many in the community, Head Above Water believe that harnessing the power of a positive, supportive network is the most effective way we can make a difference.