Clare Print merges into Created2Print
Adelaide-based design and print services company, Created2Print, has bought traditional long-standing small commercial printer, Clare Print, along with selected assets, for an undisclosed sum.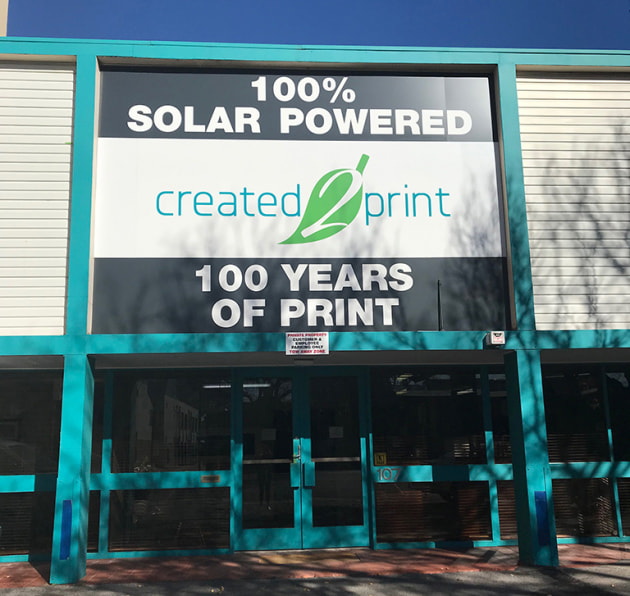 Family-owned Clare Print, situated about two hours north of Adelaide, has 50 years experience servicing clients in the local communities of Clare, Gilbert Valleys and surrounding areas 
Its acquisition by Created2Print allows the company to expand on its list of services offered to clients across design, digital and traditional offset printing.
"It was the only printing business left in town for the local community, and I was approached via a third-party to see whether there was any interest in keeping the business alive," Peter Anargyros, managing partner at Created2Print, told Print21.
"I chatted with Clare's previous owner Chris Tilbrook and really liked what he had to say about the business, and the support we'd get from the community, so we decided to go through with the purchase as it was an interesting outreach opportunity for us. 
"The purchase allowed us to do several things, most importantly it is keeping a very important business for the local community alive, and it also allows us to increase the amount of print offerings that we can offer to the Clare community."
Along with the purchase, several equipment has been kept on board too with the transition, including Clare's array of digital printing and folding machines, while its previous owner has decided to retire and enjoy the fruits of his labour. 
"He has made himself available to us though in case we get stuck with anything, which I really do appreciate, but for all intents and purposes he will go off into the sunset to enjoy his retirement years," Anargyros added.
Created2Print cover all of a business' services all under the one roof – handling everything from initial design briefs, right through to design, printing and deliveries. The company also provides management services of social media accounts, ensuring branding is consistent across both print and digital. 
Created2Print are also sustainable printers and have adopted many environmentally-friendly practices.
Specialising in design and printing services, Created2Print deals with business cards, posters, stickers, business stationery, brochures, and many more. 
"We offer a complete printing service, whether it's digital or offset, or wide-format printing and promotional material, and we have a very diverse group of customers," said Anargyros.
"This ranges from individual trades people, right through to large businesses like Coopers Brewery, and corporates like Burnside Hospital, all the way through to a number of government departments, including SA Health." 
Moving forward, the company is looking at servicing SMEs in the packaging, food and beverage and wine label sectors, and is currently exploring opportunities of labelling jobs in this space.