Print museum marks two decades of progress
Twenty years of blood, sweat and toil is being celebrated by the Penrith Museum of Printing, giving credit to a band of print engineers, former letterpress printers, and linotype operators, who over the years have lovingly restored an impressive range of equipment, creating Australia's largest working print museum.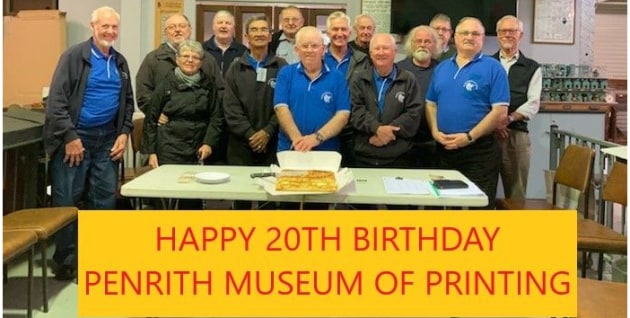 The dedicated team celebrated with the cutting of a cake, which was conducted by the Museum's longest serving volunteer Graham Elpick, at the Museum's current locaiton in Penrith, NSW.
"It was about celebrating 20 years of the museum, to highlight how we've survived all these years and try and get a bit more industry support, which is what we are after," says Bob Lockley, former print director at Fairfax Press.
"Since starting off 20 years ago, we have grown our equipment through donations from various people in the industry, giving us old equipment they want to get rid of."
One of the pieces of equipment secured over the years is the press that was used for the Carcoar Chronicle from 1872-1939, which John Fairfax saved in 1973 and used at The Herald in Sydney. The Museum secured it three years ago when Channel 9 took over Fairfax, and it is now fully operational at the Museum.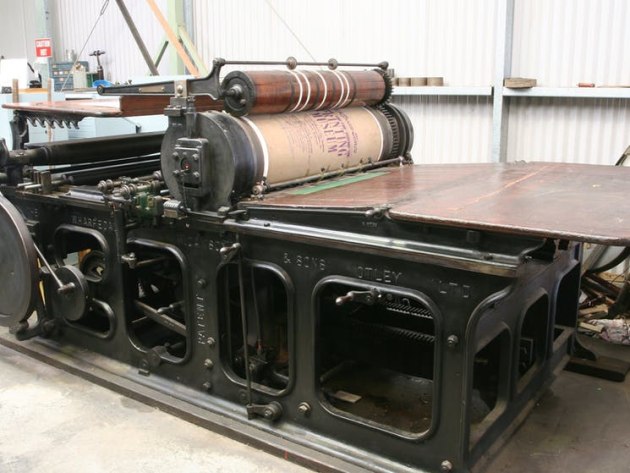 It also got hold of an 1864 Albion press donated to them by Neil Mulvaney of Champion Press, via the Hannan Print Group, as well as several other machines, all of which are fully operational.
"We are always on the lookout for more kit, but we are doing alright with that at the moment," Lockley explains.
"We have another issue in that we need to find a new place soon as the current land we operate in, which is owned by Paceway and given to us rent free, would be coming to an end, so we are actively looking for that.
"We aren't in imminent danger, we have about five years left I'd say, but you have to start looking now because these things take time."
In a case of good news though, the Museum is proud to announce the signing of several new sponsors – Impact International (Gold Sponsor), Misbit and JDA Print Recruitment (Silver Sponsors), and Roden Print and Pegras Group (Bronze Sponsors).
With regards to other sources of income, the Museum also conducts tours on the weekends, courses in typography, as well as printing and postal courses. Interested individuals should phone the Museum to make a booking.
They run every Saturdays by appointment, and walk-ins are accepted on Sundays from 10am onwards.
And, considering the team at the Museum is made up of volunteers, Lockley says they are always looking for the next generation of volunteers to help take the museum to the next level.
Those interested should visit the website for more details, approach anyone from the team in person, or they can phone the president's number on 0415 625 573.