INTERNATIONAL PRINT DAY TODAY
Today, 25 October, is International Print Day, with print people encouraged to connect with others around the world and share print on social media under the hashtag #IPD23.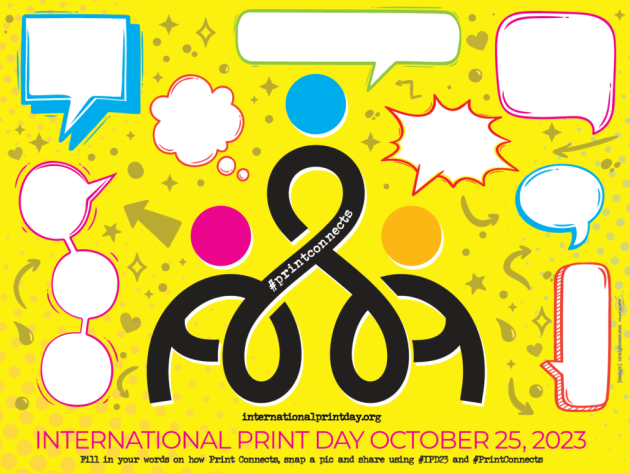 Driven from the US, International Print Day runs for 24 hours, and includes a ten-hour online conference, although in this part of the world it is only for late nighters and early risers, it runs from midnight through the early hours to 10am, in Melbourne and Sydney time.
#PrintConnects is the theme for 2023. The organisers have uploaded a poster, and are encouraging printers to fill in what 'print connects' means to you, take a pic, and share it on social media including #IPD23 and #PrintConnects.
The free online conference promises 10 hours of Printspiration, Education, live broadcasts from Print Across America, open house events, a virtual tour of The Museum of Printing with Frank Romano, and a sneak peek of America's Print Show Live from the Rock and Roll Hall of Fame.