NEW TRIO ELECTED TO VMA BOARD
The newly restructured print employers' association has a new board, with three new members, and making it the most diverse in its 141-year history, with different print sectors and business environments represented.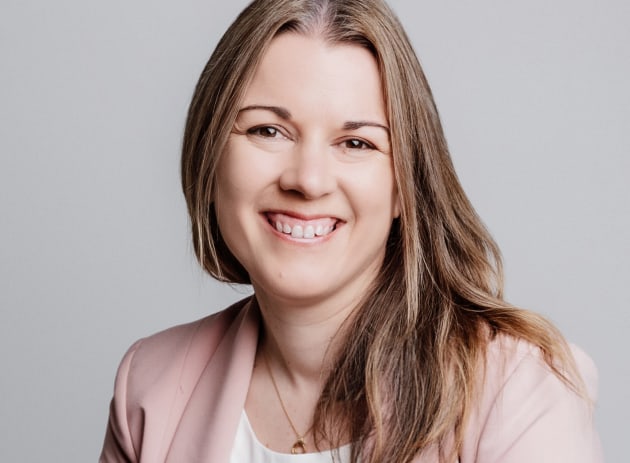 Kirsty Woodhead, director, Breen Printing; Holly Masters, director, Morgan Printing and Tony Bertrand, head of marketing, Ball & Doggett are the new board directors.

They succeed John Georgantzakos, CEO, Spotpress; Simon Carmody, managing director, Spot Productions; and former president Walter Kuhn, managing director of Kuhn Corp.
Breen Printing is a regional Victoria operation, and Morgan Printing a regional NSW operation. Ball & Doggett is the country's biggest supplier of printable materials and pressroom consumables.

Kellie Northwood, CEO of VMA said, "The general elections delivered a strengthened board, through diversity across skills and expertise. Every board brings its own insights and viewpoints, however, critical to any board's success is its diversity. And, before you think it, diversity isn't simply having women on the board.
"As someone who is often the only woman in a room on many boards and meetings, I cringe at the generalisation of diversity being that of gender alone. To enrich our board, we need a diversity of thought, skills, and backgrounds, which is exactly what we have achieved. I want to thank Matt Aitken, who, in his capacity as president, was committed to establishing a board for 2024 that reflected the membership, the strategic pillars and focus, as well as the key projects the association is committed to delivering across the next three years.

"The newly elected association board, scheduled to assume office on the first day of the new year, reflects a strong blend of talents and backgrounds."

The full board comprises the three new directors, along with Matt Aitken, president; Kevin Pidgeon from Lithocraft as vice president; Rodney Frost from Lamson Paragon as hon treasurer; Stuart Fysh, the Label Factory as hon secretary; along with Tom Eckersley, Eckersley Print Group; and Nick Tuit from Kwik Kopy.
VMA president Matt Aitken said, "I am pleased to have a greater level of diversity on the board from small to large, metropolitan to regional business, supplier and representation across all sectors of our industry. Furthermore, for the first time in the history of the association, two women representing our industry, and I thank Kirsty and Holly for nominating and joining the board. I also welcome Tony for his supplier perspective, an important cohort of our membership as we commit to one industry focus. I look forward to the 2024 board of directors providing leadership, diversity, and commitment to implementing the new strategy on behalf of our members and industry."
The Association released a new strategic plan earlier this year with four key focus areas including HR/IR Advisory, Skills & Training, Leadership, Engagement & Growth and Environmental, Social and Governance. The new strategy is being rolled out across the country and has seen new programs, Better Business Tools, Annual Industry Metrics, PoP (Power of Print) Summit, already underway.
On the retiring board directors Aitken said, "John and Walter have led an indelible mark on PVCA and VMA. John's financial acumen has been a cornerstone of our organisation's success in his capacity as treasurer and deputy president, and Walter's steadfast commitment and long-serving leadership as the president during turbulent tmes has been truly commendable. Their contributions will not be forgoten, I thank Simon, John, and Walter for their support over the past eighteen months in my position as president, and we wish them all the best in their future endeavours."
The current Board will continue to govern until the end of the year with the new Board being appointed from 1 January.