RISING SHIPPING COSTS MAY HIT PAPER, BOARD AND CONSUMABLES
Skyrocketing freight costs for shipping, particularly from Asia, may hit the cost of print industry paper, board, and consumables, especially if they remain at the current high level into the new year.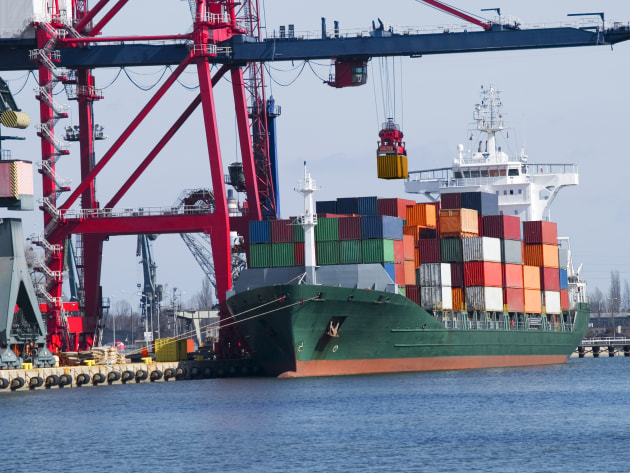 Costs to bring containers on ships have been rising rapidly month on month since August, with recent consolidation in the industry giving a trio of shipping lines a stranglehold on supply, and command over pricing.
Cost of a typical 20-foot container from China and Asia to Australia has risen from $950 in August to approaching $3000 today. In addition, supply is becoming constrained, as exporters and importers bid for space on a tightening number of ships. These issues are not isolated to Asia, they are affecting all shipping channels into Australia.
Containers themselves are in short supply, with foreign ports including those in Australia, piled high with empty containers yet to be taken back, in many cases having 150 per cent of empty capacity taken up.
Critics also accuse the shipping lines of sending out blank lines, or ghost ships, on established routes, to take supply out of the market in a bid to force up prices.
In addition, importers are facing increased costs at Australian ports, and ongoing industrial action, with major port operators Patricks and DP World both suffering labour issues this week.
Michael Tsagaris, procurement manager at the country's biggest printable media merchant Ball & Doggett said, "After years of losses shipping companies are, through consolidation, seeking to claw back those losses. Exporters from Asia and importers in Australia are having a gun held to our heads, with limited options. It is inevitable that costs will have to rise."
David Martin, CEO at Spicers said, "We are taking a wait and see approach. Shipping prices usually decrease in February, we will look at the situaiton then. I am more concerned with landing stock at the moment, capacity into Australia is severely constrained."
The increased costs currently translate to around $150 a tonne on paper and board, which the merchants are likely pass on, given their ultra-tight margins. It is not just prices which are changing, Tsagaris said, "In addition to the increased costs lead times are blowing out, with an additional four to six weeks necessary."
According to a presentation given to suppliers association Visual Connections by shipping agent Agility this week, ship demand is currently outstripping supply by 10 per cent, rates are at their highest level since the GFC, while capacity into Australia has been reduced by 12,000 20-foot containers a week.
Agility says the situation is no better with air freight, with capacity down thanks to Covid, and this lack of capacity combined with the tightening shipping option, and booming demand for e-commerce all pushing prices up.