LABELEXPO TO OPEN TOMORROW
Sustainability, self-adhesive label materials and digital embellishment are the three educational themes shaping Labelexpo Southeast Asia, which opens tomorrow in Bangkok.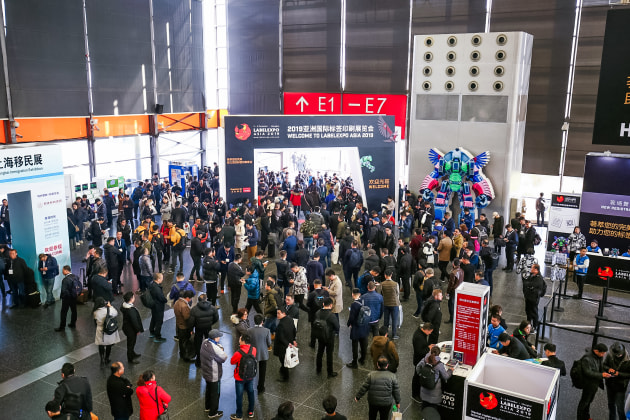 The Labelexpo will also have numerous learning opportunities at the three-day event, to include a workshop, show floor themed café, and trail highlighting innovations from one of the industry's fastest-growing areas.
The technical half-day Label Academy led workshop takes place on Saturday, the final day of the show, focusing on the extremely popular topic of self-adhesive label materials. Over six in-depth sessions, the workshop will cover: PS labels and the circular economy, given by Darren Milligan, VP/GM, Asean, Avery Dennison; paper and synthetic paper face materials; release liner substrates from Elkem; exploring different adhesive types; filmic face materials; and testing methods and procedures.
The show floor will also feature a Sustainability in Print Café, which will showcase some of the ways in which technology and products are already starting to reduce waste and contribute to a better environment. Visitors will be able to engage with projects and case studies, as well as learn how these can make a difference to their label and package printing business.
Thirdly, a Digital Embellishment Trail, recently seen at Labelexpo Americas 2022 and Labelexpo India 2022, aims to highlight the lucrative, fast-growing area of decoration and coating techniques. Examples and samples of these technologies will be available to view across the show.
Richard Quirk, Labelexpo Southeast Asia event manager, commented, "We're delighted to be back in the Asean region for the first time since the inaugural edition of Labelexpo Southeast Asia in 2018. In that time, the label and package printing industry has moved on significantly, with exciting new trends such as digital embellishment emerging, and this has intensified the appetite for learning.
"At the same time, sustainability underscores the entire industry and is now high on the agenda, while self-adhesive label materials is always among our most popular taught topics. We can't wait to host this face-to-face educational platform. However, workshop places are limited, so I'd strongly encourage visitors to book as soon as possible."
Workshop speaker Darren Milligan said: "As sustainability and the circular economy become inevitable for every business, we need to amplify the significance of a label's role in the circularity of the entire packaging, and take more proactive steps in response to the need for sustainable label designs that will enable this. Industry collaboration is key to the success of this approach. I'd like to address key trends and behaviours in the packaging industry and how we can work together across the value chain to stay ahead, through the innovation of sustainable labels."