Jet invites all to see new Screen label press
The Jet Technologies Demonstration Centre in Sydney is hosting a technology demonstration of the latest Screen Truepress Jet L350UV SAI S digital label press, which with longer-run capability is targeting flexo jobs.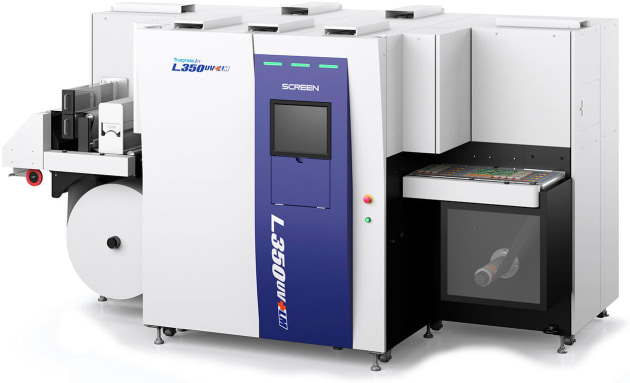 The event is slated for Friday 19 March 11.30am-2.30pm. Click here to register. During this session Jet will be primarily showcasing the latest Jetpress L350UV SAI model.

There will a demonstration of the machine and some commentary on the features, benefits and cost savings with the use of the SAI model. Jet will be have both technical and Industry experts available to answer any questions on this new machine.

Jet says that with productivity improvements of between 20-67 per cent on the previous model, the SAI will "absolutely chew through the most complex print jobs".
It says additional colours ensure the highest colour gamut is achieved, and a major software redesign "makes this a dream" for operators to run.
The company says other features include improved quality and stability, easy application and board application, and advanced registration accuracy for micro-droplet support security printing.

David Reece, sales director, Jet Technologies, said, "We are excited to welcome this new innovation to the ANZ market. We now already have clients printing 20,000 lineal metre runs, and with the substantial improvements to productivity experienced from the L350OV SAI series, users can now aim for even larger print runs that have, until recently, been restricted to the domain of flexo."

Jet says the addition of orange and blue to the current configuration, along with CGS colour matching using CxF data, enables printers to achieve a wide colour gamut.

It also claims the new press achieves higher levels of repeatability, saying the extra colours provide a noticeable reduction in ink usage.

Commenting on the precision engineering, Peter Scott, managing director of Screen GP, said, "The current installations in Australia and New Zealand report uptime in the range of 92-97 per cent, including the oldest installations that are approaching five years."

"The aspect of reliability and intelligent performance delivered by the L350UV is something we are most proud of.

"Any press will be reliable when it is new, but to maintain this high level of performance after many years, that is what Screen is renowned for."
The L350UV SAI S model being installed at Jet Technologies Demonstration Centre will be operational by the end of the month.