MCC spends $381m to buy Hexagon labels
Global label heavyweight Multi-Color Corporation (MCC) is acquiring the ANZ Hexagon label printing businesses, stumping up a reported NZ$410m (A$381m) for the group, which is being sold by its private equity owners Mercury Capital.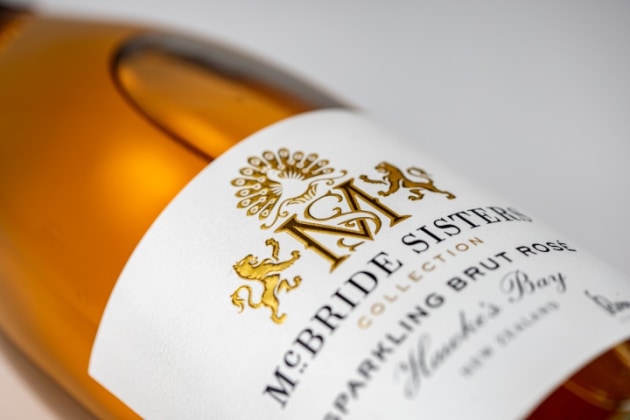 MCC will gain eight production facilities and around 500 staff. Printers acquired through the deal include Hally Labels and Label Partners in Australia, with Adhesif Labels, Hally Labels, Kiwi Labels and Rapid Labels in New Zealand.
Hexagon subsidiary Rapid Labels took out top label at last week's NZ Pride in Print Awards, with the label Wine Export Partners. Rapid also won the most Golds, with some 23.
The transaction between MCC and Hexagon will complete when FIRB (AU) and OIO (NZ) foreign investment regulatory approvals have been confirmed, likely in Q3 this year.
MCC's enlarged Australasian group will be led by Daren Hudson, MCC president, Australia and New Zealand. Hexagon CEO Greg Howell - who has been with the business since the start - will assist across an agreed transitional period. 
Nigel Vinecombe, CEO, Multi-Color Corporation, said, "Bringing these companies together creates an impressive Australasian network and clear market leadership in the region. We are delighted to be welcoming Hexagon's staff, clients and suppliers to the MCC family."
Mercury Capital got into labels eight years ago with the purchase of several New Zealand label printers following the withdrawal of the giant P/E funds from Blue Star and Geon, and has spent the years since rolling other label businesses – including Hally Labels in Australia, which also took over AC Labels – into the group.
Its strategy in New Zealand has been to run the companies as independently competitive entities, whereas in Australia it has rolled them all up into the Hally Labels banner. Hexagon bought Adelaide-based Label Partners just three months ago, giving it a bulwark in SA for the wine market.
Mercury first put Hexagon up for sale three years ago, but with no interest at the time, focused back on building the business. MCC acquired Melbourne-based Herrods in-mould labels just three months ago, the Hexagon deal ramps up its production power and market share in ANZ considerably.
Clark Perkins, chairman, Hexagon Holdings, said: "We are proud to have established Hexagon and built its operations over the past eight years to be the leading manufacturer of self-adhesive labels in Australasia. The MCC and Hexagon businesses are highly complementary, and we can see many opportunities for the combined business in the Australian and New Zealand markets.
"Today's announcement is the culmination of the efforts of all of our employees throughout our ownership and we are deeply grateful for their efforts."
Perkins' investors were cheering the deal, which will give them a huge return on their money. The business was making about NZ$1m a year seven years ago, this year profits are expected to be around NZ$50m.
With its headquarters in Ohio, MCC has 10,000 staff operating 86 plants in 26 countries. It was formed in 1916.