MULTI-COLOR CORP BUYS HERRODS FOR IN-MOULD OPPORTUNITIES
Global label printing giant, Multi-Color Corporation (MCC), is buying 58-year-old leading Australian provider of in-mould label solutions, Herrods, for an undisclosed sum.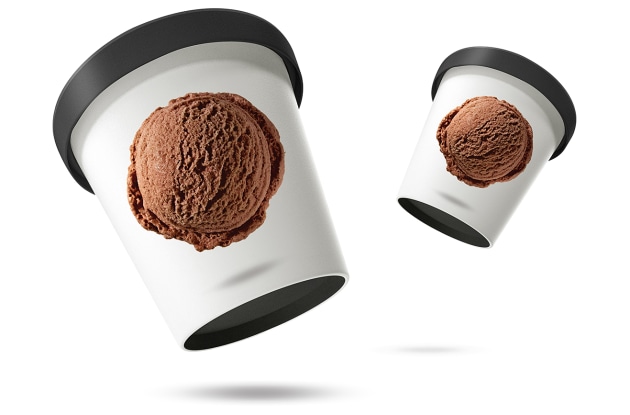 The deal will see Herrods continue to operate under its own brand, and with its existing leadership team. The company operates out of three sites in Melbourne, with around 100 staff. It is currently in the middle of a major investment programme, to expand its footprint in order to satisfy increased demand.
"MCC is the preferred partner for large and small brands seeking to build brand equity, and a leader in producing innovative and sustainable premium labels," said Herrods' managing director Justin Bennett. "Joining forces with MCC will open up new opportunities for local and international growth, while allowing us to retain day-to-day control of our operations. We will continue delivering the high standards of quality and customer service our clients expect."
Herrods was founded in 1963 as John Herrod & Associates, operating for many years a standard commercial offset printer. When the sons Paul and Mike ran it they transitioned the business into packaging and in-mould printing operation. They sold the company to a management team five years ago.
It becomes the seventh MCC operation in Australia, and the second in Victoria, joining two in NSW, and one each in SA, WA and Queensland.

"IML solutions are in high demand globally and Herrods is one of the best, most innovative providers in the industry," said MCC CEO Nigel Vinecombe. "For more than 50 years, the company has continually invested in its people, processes and technology, making it a trusted partner to a wide range of local and international brands."

"Herrods' additional capacity will help both companies better serve new and existing customers in Australia and New Zealand, and will allow us to leverage MCC's global sales team to pursue growth opportunities in Asia," Vinecombe added.

With pre-press, printing, rotary die cutting and automated blanking technology, Herrods is one of only a few printers in the world that produces IML exclusively in both conventional and UV inks. Herrods says its IML solutions are tailored to the specific requirements of clients, industries and products across Australia and New Zealand.

MCC is a portfolio company of Platinum Equity, which acquired the business in 2019 and combined it with WS Packaging, another US-based labelling company in Platinum Equity's portfolio. "With Platinum's support, we will continue pursuing additional growth and expansion both organically and through new M&A activity," said Vinecombe.

Ohio-based MCC, established in 1916, is a leader in global label solutions supporting a number of the world's most prominent brands including leading producers of beverage, wine & spirits, food & dairy, personal care & beauty, home care & laundry, healthcare, durables & technical, and automotive & chemicals.

MCC employs 9000 staff across 70 label producing operations around the world.