Registrations open for Durst flexo to digital webinar
Durst is running a 20 minute webinar in a fortnight to give label printers an insight into how a European label outfit has switched medium and long run production from flexo to digital.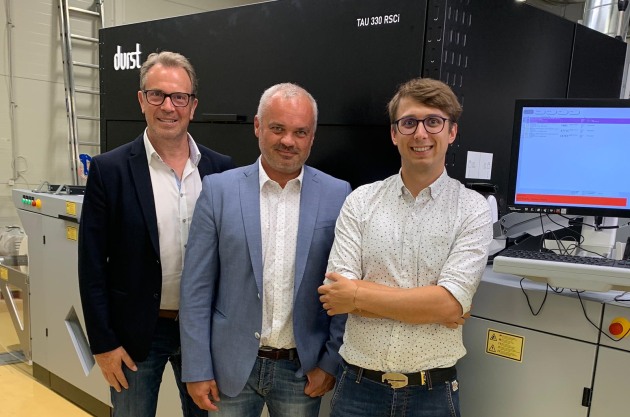 The webinar will focus on LabelPrint OÜ, which has successfully completed beta testing of its new single-pass UV inkjet digital Tau RSCi Label Press, with Durst now putting it into full commercial production.
Results of the extensive collaboration will be shared at the online event, headlined 'All you need is RSC'.
Click here to register for the webinar, which will be in English, and runs on Tuesday 15 June at 6pm Australian Eastern Time, 8pm in New Zealand.
Matt Ashman, CEO of Durst Oceania said, "Durst continues its drive with the inkjet label segment to increase speed, quality and versatility.
"In this webinar you will be able to see how the new RSCi has help some European businesses grow, and become more productive and efficient, with the addition of a Durst RSCi press - it is real world insight."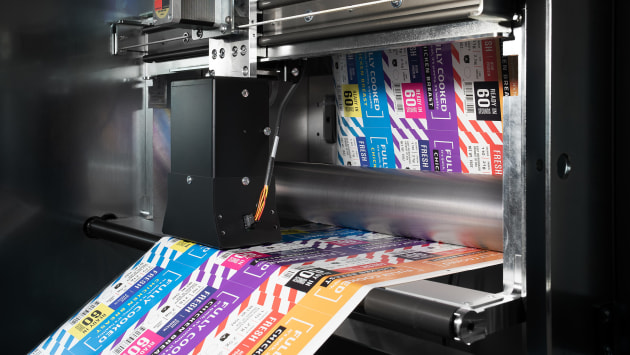 During beta testing LabelPrint OÜ provided valuable inputs to Durst, that have now been incorporated into the Tau RSCi platform, which is now starting full commercial production.
The investment from the label-making company from Tallinn, Estonia, is a key part of a strategy to move medium and long run flexo jobs to digital UV inkjet printing.
The 20-minute presentation from the Durst headquarters in Italy, will cover insights into latest label developments and the new extended Tau RSC platform.
Sten Sarap, owner of LabelPrint OÜ, said: "The new Tau RSCi offers us enormous potential and we see lots of possibilities in digital production, which I see as the future. Digital production on the RSCi is constant, running in three shifts. The new machine gives us the ability to print far more in a short lead time, so we are moving more jobs from flexo to digital because we can print fast at high quality.
"Another welcome factor has been the ease of use of the machine. Our operators were fully trained within two weeks of the Tau RSCi arriving when it takes far longer to train somebody for flexo printing."
Thomas Macina, Durst Group's global sales manager Label & Flexbile Packaging, said: "Our grateful thanks to LabelPrint OÜ. This is a really active partnership, characterised by a close and productive approach in this beta testing.
"With 10 Tau RSCi's already installed across the world, we are confident of success as we start full commercial production. Label converters who are curious and want to see the extended portfolio and latest developments are invited to our must-watch online event – All you need is RSC – on 15 June.
He added: "Labels continues to be a significant growth business for Durst, not least because increasing numbers of converters, such as LabelPrint OÜ, are recognising the benefits of transferring more volume from flexo to our digital platform, to offer competitive prices to meet their own customers' bespoke requirements and needs."
Cick here to register for the event.