All over for Waratah, Finsbury buys client list
The wave of closures and consolidations impacting the Victoria print industry in the last two weeks has claimed one of Melbourne's biggest printers, with Waratah Group in external administration and essentially finished. Rival printer Finsbury Green has bought the customer list, and will be bringing a substantial number of the 170 staff over.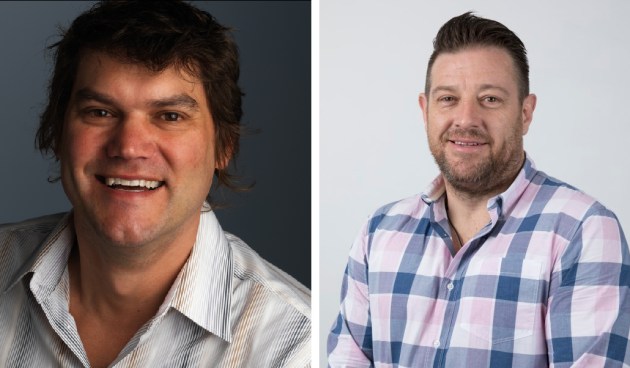 Waratah Group entered VA on Wednesday following months of cashflow issues. Debts in what remains of the company are likely to be substantial, with creditors having little hope of seeing much of their money. The administrator is Shaun Deane of Dye & Co in Hawthorn East.
The Orel family's Finsbury Green is buying the client list of Waratah and group companies Embassy Print and Waratah Brand Services. All staff from Waratah's Port Melbourne and Laverton sites will now join Finsbury Green at its own Port Melbourne plant. Finsbury will also be bringing some equipment over, although quite what has not yert been worked out.
FInsbury Green says that Waratah customers "can be assured that the transfer of business is being implemented quickly and efficiently and without disruption to operations".
The five Waratah co-owners – brothers Moody and Abbey Aboughattas; former Mercedes Waratah COO Brett Chalmers, who is CEO of Waratah; Steve Kernahan; and Craig Bradley – were the original owners of the former Docklands Press. Following a falling out with Michael Wu, with whose Ability Press they had joined forces to create Docklands Ability Group, they took 100 per cent ownership, and rebranded the company as Waratah Group.
Chalmers at least is likely to join Finsbury Green.
The futures of Waratah's print management arm Waivestar, and large format outfit Pumpkin Digital, are not yet known. Waratah bought Pumpkin in February. Finsbury Green has its own print management arm, which it created when it bought BPO in 2015.
The move into VA came after Waratah, which has some 170 staff, spent the best part of the year battling cashflow issues. It struggled to pay its tax bill six months ago, and was facing a winding-up order from the ATO before coming up with the cash. It has also had issues with superannuation payments, which it recently outsourced. Last month it asked for volunttary redundancies among its press operators. It had been looking to move from its Port Melbourne base to a less expensive production centre in Melbourne's west.
Suppliers to Waratah are fuming though, as the move into VA may leave them struggling for return on their outstanding invoices, which may have serious consequences for some of them. Local print businesses too may be left seriously out of pocket, as some were working for Waratah over the last two months while it was in the process of moving.
Although Waratah's issues in the last few months have been well known, its move into voluntary adminstration is still a shock for the local industry, which is reeling from recent events. Just a week ago, one of Victoria's two big trade finishing houses, The Bindery, was closed by owner Naresh Gulati, who a few days before had sold the assets of what was a major B1 print house Rooster IMC to Southern Colour. In the same week, long-established printers TC and Conlay Press merged, while on Friday Lamson Paragon bought the client list and branding of Gippsland Trade Printers, which closed after trading since the 1890s.
Waratah Group in its present form came into being two years ago, when the five Melbourne printers bought out the Chinese investors who held a 50 per cent share in Docklands print powerhouse Mercedes Waratah.
The buyout was the culmination of a long-running saga that began several years ago with the departure of the well-known Todisco family from their iconic Mercedes Waratah and M&M Binders business in Lorimer Street, Port Melbourne.
In a complex deal, the Docklands Group acquired the company in partnership with Melbourne printer Michael Wu, who was backed by the Chinese investors. The company was renamed Docklands Ability Group.
Just over a year later, Wu suddenly left the business amid accusations that he had misled his partners in the deal. Wu's Chinese backers were still owed money and took control of his share in the company.
Chalmers declined to put a figure on the buyout at the time, other than to say: "It was a pretty big purchase."
Finsbury Green has a national reach and 185 staff, with the company saying it has "a strong service orientation that will extend to our new customers". It has been in business for 46 years, and has a strong client representation in government, health, retail, creative and financial sectors.