Auction off as Craftech goes into admin
Wide format print business Craftech is in voluntary administration, pulling the pin on a scheduled auction of its equipment which was to have taken place through Liquid Asset Management.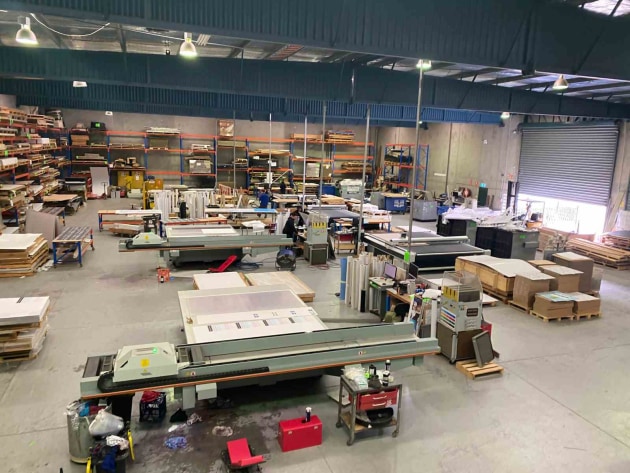 Craftech was bought three years ago by current owner Peter Friend-Ngui – formerly national marketing manager at paper merchant BJ Ball – from Des Mason and operates as a one-stop wide format shop.
Its kit, which includes two large format flatbed inkjet print systems and two cutting table, was initially put up for auction with Liquid Asset Management. However, Craftech was then put into voluntary administration with O'Brien Palmer Insolvency and Business Advisory, and the auction postponed.
Craftech produced point of sale, in-store marketing, promotional material, banners, posters, outdoor signage, temporary and semi-permanent in-store displays as well as laser engraving and cutting. It had its own design studio.