Beacon lights up with new press investment
Beacon Print in Whakatāne has signed an agreement to purchase a near new newspaper printing press from United Borneo Press Group of Malaysia, in what it says is a vote of confidence in community newspaper publishing.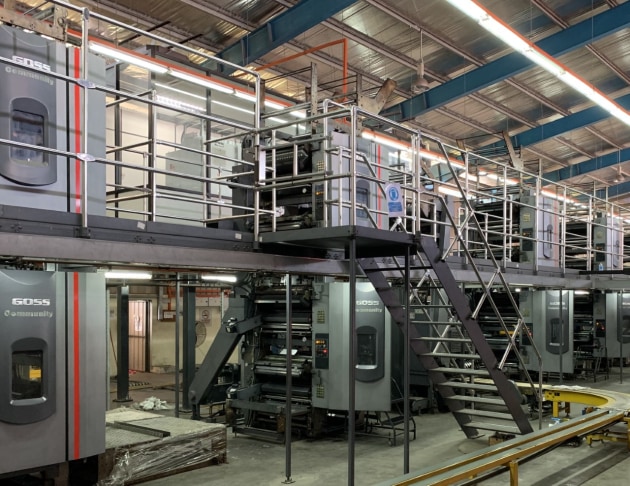 The company – a subsidiary of Beacon Media Group – is purchasing a Goss Community SSC Press Line, which includes five four-high towers and a Goss N40 folder. The press will be upgraded, and will run at 37 per cent higher output than the current four tower press, which it will replace.
The project is scheduled to be completed in the first half of next year. The press will be relocated to New Zealand from Malaysia in March, to be installed and commissioned at Beacon Print's Whakatāne print site in May.
The press will print Beacon Media Group's own New Zealand Community Newspaper of the Year The Beacon, and other community newspaper titles.
John Spring, managing director of Beacon Media Group, said the investment is a huge vote of confidence in, and commitment to, New Zealand's community newspaper publishers. He said, "Increasing demand for consistent highest quality in printed newspapers continues to challenge all newspaper printers.
"At Beacon Print, we are committed to doing whatever it takes to help our community newspaper customer
s be even more successful. The installation of this press will be the culmination of an extensive eighteen month capital programme that has seen every part of our business modernised and future proofed for safety, quality, efficiency and cost."
The new press will be upgraded with footprint shaftless independent drives for each four-high tower installed. The company says this will allow much greater production flexibility and significantly reduced setup time between print runs.
The press also features the latest automated press controls, including built-in ink pre-setting, automated web break detection, zero speed slicers, an automated registration control system, and guarding and safety interlocks.
The addition of the fifth tower will allow 40 tabloid pages to be printed in one pass. The press will be capable of running at up to 35,000 copies per hour, 37 per cent faster than the current press.
Also recently upgraded are the computer-to-plate technologies from Agfa, and the Muller Martini supplied inserting/stitching/trimming equipment relocated from the former Hastings plant. A UV printing system will be refitted to the press to maintain the capability of a gloss finish for customers. Spring says it's exciting times for the business.
"This is a huge investment for our business. It will bring significant benefits to us and our community newspaper customers, with improved print quality. It will be awesome to have a near new press with the latest in print technology. We can't wait," he said.