Bumper issue first Print21 of 2020 arriving on desks
The first Print21 magazine of the year is out and arriving on desks this week, with the bumper issue packed with compelling engaging content for the nation's print business owners and managers.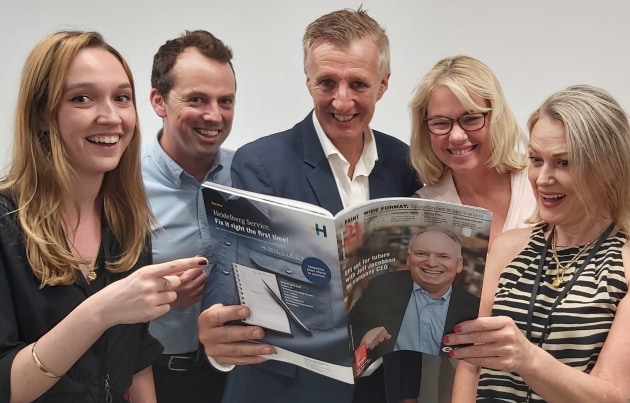 The industry's biggest, highest circulating, and best-read trade magazine has a major focus on wide format printing, a big section on digital textile printing opportunities, and a strong section on the changing finishing sector.

In addition Print21 Jan Feb has a focus on software for print businesses, with features on colour management, smart templates, and an in-depth piece from editor-at-large Patrick Howard on pricing for print.

Cover story is on EFI with an exclusive interview with its new CEO Jeff Jacobson, as he outlines the direction of the business and the opportunities for printers in the new decade.

Several progressive print businesses are profiled, there is a special report on print and the bushfire crisis, mental health is addressed by Steve Gamble from Man Anchor, while lawyer Wal Abromovicz says how inserting a simple clause in contracts can save much heartache when a customer goes down.

Lindy Hughson, publisher of Print21 said, "The 2020 Jan Feb issue of Print21 is the biggest we have ever published, it reflects on the engaging content produced by the editorial team and its unrivalled position at the core of the ANZ print industry."

For anyone that has not yet received their Print21 Jan Feb magazine it is also available online here.