Canon Oceania releases 2020 Sustainability Report
Canon Oceania is releasing its 2020 Sustainability Report, which provides an overview of how the company is addressing issues around sustainability in its business.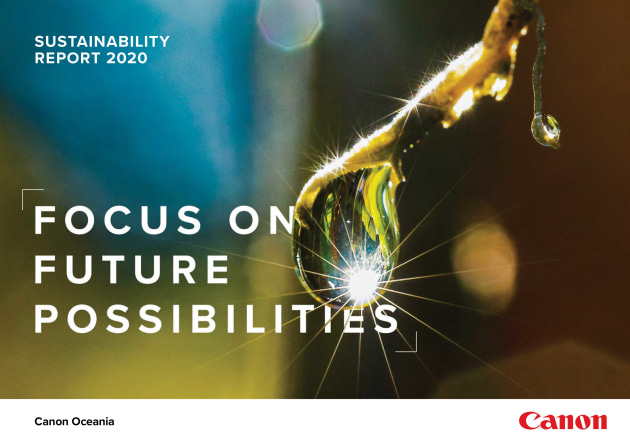 The company published its first sustainability report in 2007, while the parent company, Canon Inc, began publishing global environmental reports in 1994 which were expanded in 2003 to also include economic and social activities.
The most recent report concentrates on six key areas:
how Canon applies the Kyosei philosophy to its work – living and working together for the common good,
driving innovation,
transforming business,
acting responsibility,
promoting an open and diverse culture, and
reducing environmental impact.
Among the achievements in the report is that Canon New Zealand achieved Carbon Neutral Certification through the Toitū Envirocare programme, and reduced its emissions in 2019 by 36 per cent.
Also, Canon Australia launched two new innovations to support the circular economy – Kyōyū (a camera equipment sharing community) and PrintNow (an app that allows people to easily print photos and documents from their mobile telephones).