Chili launches packaging update from user feedback
Chili publish is unveiling its latest, and what it says is its most important, label and packaging update yet, Chili publisher 5.7, with demos set to take place at Printing United in Dallas next week.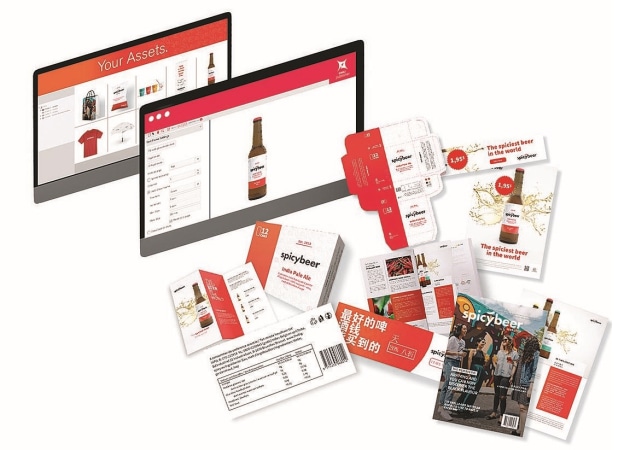 The company says that based on user feedback and specific requests from the label and packaging market, this version includes the best barcode generation to date, as well as a mixed inks feature that combines different processing steps into one colour, and a step feature in the PDF generator that it says optimises workflow procedures.
Chili says the pharmaceutical industry will be able to transform the sustainability of their packaging infrastructure with the newly introduced support for GS1-compliant barcodes. According to Chili they can now design and manipulate pharma code 1 bar Laetus codes, connecting them directly to their PIM system, ensuring products are tracked and traced "with full confidence" once they leave the production line. The Laetus barcode generator is "fully compliant" with the serialisation regulations of the Crypto-Code Act.
The enhanced barcode integration also extends to the inclusion of PDF417 barcodes, a feature that Chili says businesses operating in transport and logistics and those working in government-connected organisations will find has the most value.
Another feature requested by users is the addition of mixed ink colour swatches. Chili says that for those involved in the design of packaging or labels in any market, sector or industry, the ability to mix multiple processing types into one colour is essential to ensure correct separation. The new version provides the flexibility needed to manage the overprint and knockout of objects "in the most intuitive way". Users can combine one or multiple CMYK colours with a spot colour in one time-saving go, enabling them to both print a coloured shape or piece of text with an additional layer, such as white ink, varnish or bevel.
The new step feature in the PDF generator now supports data-sources, allowing every instance of the design to be variable on the final printing sheet. It does so by allowing users to draw information from VDP (data source production) to create large quantities of similar labels with all the variable changes they need. According to Chili, this feature optimises the print process within the design process, eliminating additional workflow steps and additional imposition tasks.
"Chili publisher is shaped by its diverse and ever-growing user base, and it is their requests and needs that drive every new update to the platform," said Ward De Langhe, chief technology officer at Chili publish. "Our people know what designers and prepress teams in packaging and labeling are struggling with, and it is our job to help alleviate that stress by delivering enhancements that take away the cost and time-consuming need for manual intervention. Our community continues to drive us forward, and the latest update reflects that with our improved barcode integration, colour registration support and step labels."