ChromaLT software now available in Australia
Techkon's ChromaLT – a lite version of the Chroma software – is now available in Australia, from the local distributor of Techkon colour-measuring instruments, Colour Graphic Services.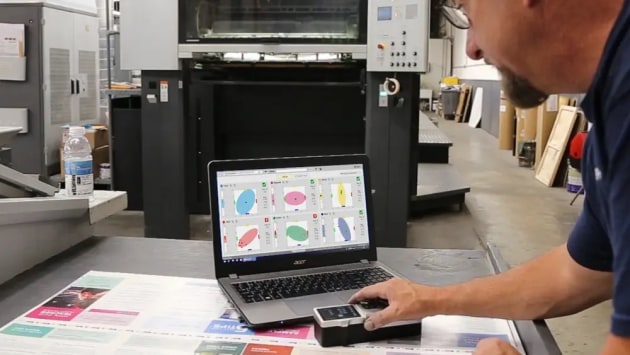 According to Colour Graphic Service the software is designed for small and mid-sized packaging printers who need an affordable companion software for spectrophotometers.
The company said ChromaLT can guide operators on how to get a match with either specific ink density adjustments (G7 verified) or by toning the ink when density adjustments need supplementing. When the job is done, the system can save the measurements and it can generate a report for the quality department or the end customer, showing that colours were printed in tolerances and the job was a success.
David Crowther of Colour Graphic Services said: "Techkon ChromaLT represents excellent value for such an advanced colour management software application and works seamlessly with Techkon SpectroDens. It is available on either a yearly subscription or outright lifetime purchase."