CMYKhub: We can supply come what may
The country's biggest trade printer CMYKhub says it will be able to continue supplying print to the trade in Victoria "come what may" thanks to its national manufacturing footprint.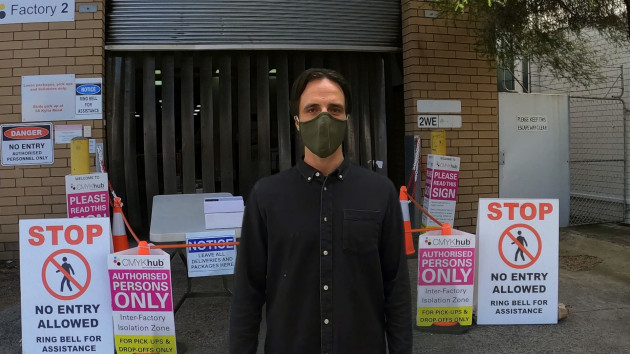 Dayne Nankervis, chief operating officer at CMYKhub told Print21, "We have absolutely no issues of supply. We have the capability and capacity to print all jobs that were going through our Victoria plant at our interstate facilities if necessary. We will maintain supply."
CMYKhub is among the printers thankful that the state government has placed print in category 2, which is essentially remain open, but with a Covid-safe plan.
However, Nankervis said, "No matter what happens, CMYKhub is here to help. We are able to support our resellers completely.
"Our new design portal will be made available free of charge to our Victorian customers.
"Our customers and our suppliers can be assured that print from CMYKhub will continue as before, albeit potentially from a different manufacturing centre."
CMYKhub has manufacturing centres across the country, with one in Victoria and four in other states. CMYKhub runs offset, digital and wide format printing, across multiple sites.
Nankervis said, "We can guarantee supply as we are able to produce the same job in multiple locations."
Nankervis also moved to assure the trade that the company is manufacturing according to strict Covid-safe guidelines, he said, "We have also put strict health and safety protocols in place around hygiene, social distancing and contact. We have now instigated a weekly audit of all our sites to ensure the standards are 100 per cent maintained."