Coleman installs massive 3D investment
Signage outfit Coleman Group has installed its new Massivit 1800 3D printer, in a bid to create a new market for itself based the innovative technology, with which it is also offering a trade service.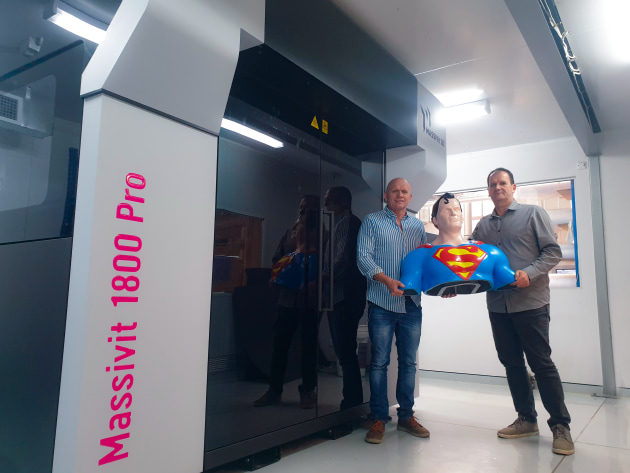 Supplied by Abe Weiszberger at Stick on Signs through Graphic Art Mart, the Massivit 1800 will produce large scale 3D images for display work. The Massivit at Coleman is the fourth in the country.

Training and installation were completed on Friday at the Sydney based business, and Glenn Coleman, CEO, says the company aims to put the machine into production in the next few weeks.
"W are excited about it – it's a bit of a gamble, we don't have any clients right now who need any 3D printing. We're hoping to educate our clients on what the machine can do, and they can come up with ideas and concepts," he said.
According to Coleman, though there isn't a huge market for an investment of this size just yet, he is hoping to create one over the next four or five years.
"We've always been early adopters of technology; we were among the first ones to get vinyl cutters in the eighties and digital printers in the nineties. This is the next step – I'm not sure how successful it will be, but you could say we're trying to get in on the ground floor.
"We're more than happy to talk to anyone in the trade who need this sort of thing. We're open to trade work," he added.
Founded in 1948, Coleman Group was established as a signwriting company before branching out into sporting work a few years ago; it now produces exhibition and event work.
"We're constantly changing, we have a staff of about 55. Business has been good – we're not setting any records, but we're doing well," said Coleman.