Dark clouds gather over Clear Skies deal
The sign and display industry is fuming over the actions of NSW sign businesses Skope Group and debt-laden Clear Skies Corp – trading as Skope Group Manufacturing Services – with Skope Group aiming to buy Clear Skies out of administration for $100,000, on condition of Clear Skies shedding 70 per cent of its $2.3m debt through a proposed DOCA.
Clear Skies has racked up huge debts over the last three years, during which almost all its work, four fifths of it, was for Skope Group, at a rate the administrator says "may be uncommercial". Clear Skies accounts show that it lost $116,000 in the 2017 tax year, $853,000 in the 2018 tax year and $842,000 in the 2019 tax year, some $1.81m in total.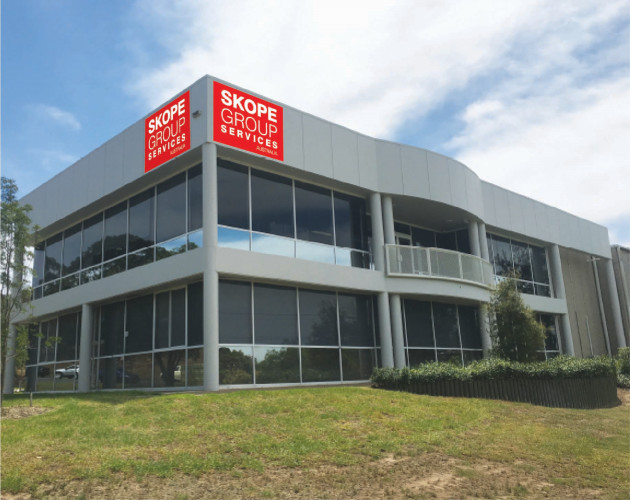 The existing relationship between Clear Skies and Skope Group has been been laid bare by the Clear Skies administrator, Simon Thorn from PKF, who describes it as "unusual".
He says that Skope Group director Ann Orren "may be a shadow and/or de facto director of the Company" (Clear Skies). He also says the relationship between Clear Skies and Skope "may amount to a holding company relationship, which could make Skope liable for the claims against the Company" (Clear Skies).
Thorn says 80 per cent of Clear Skies' business was providing sign making services to Skope Group, on a materials and labour at cost plus 25 per cent basis, which he says was "insufficient for the company to meet its overheads and trading obligations."
If the DOCA goes through, Orren would avoid any scrutiny as to her role in the Clear Skies story and any possibility of being liable for Clear Skies debts, while the actions of Clear Skies itself – including possible preferential payments of $339,000 – would also be left alone. If Clear Skies is wound up, the liquidator would have all these under the microscope.
Under the proposed deal Skope will benefit by buying Clear Skies and its trading names for $100,000, which under the DOCA will come with just 30 per cent of its $2.3m debt. Of this $738,000 is owed to Skope Group entities, $813,000 to the ATO, and $724,000 to trade creditors. Skope itself owes $185,000 to Clear Skies and is the biggest debtor.
The proposed DOCA gives Skope three years to pay $500,000 to the unsecured creditors, and two years to pay $288,000 to the ATO. Skope will waive the $738,000 owed to Skope Group entities.
Administrator Thorn describes the trading relationship between Clear Skies and Skope as "unusual", saying that at the end of each quarter Clear Skies would send an invoice to Skope Group, with a 25 per cent charge on top of materials and labour costs, which would then be offset against funding provided by Skope Group entities.
The administrator cites various evidence to support his claim that Ann Orren, director of Skope, "May be a shadow and/or de facto director of the Company" (Clear Skies), including that she signed off on the Clear Skies leases, she liaised with the Clear Skies accountants, she installed the current Clear Skies sole director and shareholder Robert Price in his position, and she is a signatory to the Clear Skies bank account.
Clear Skies was trading as three names, including Skope Group Services Manufacturing. The vast majority of its income, some 80 per cent, came from Skope Group Services – which is not the same company as Skope Group Services Manufacturing.
However, Thorn scotched attempts to present Skope Group and Clear Skies as unrelated, saying, "My investigations have revealed that Skope may be considered a related party."
Sign producers are also reading the administrator's report that says Clear Skies may have been trading while insolvent. He says the insolvent trading claim may be as high as $2.175m.
The report says there may have been unfair preference payments made. He identifies four creditors who received $339,000 that he says may be preferential. The administrator would only investigate any potential preferential payment should the company be wound up, which would be avoided if the DOCA goes through.
Under the proposed DOCA unsecured creditors will get 30c in the dollar. If the DOCA fails to get up the administrator says the company will be liquidated and unsecured creditors will likely get zip.
If the DOCA goes through it will mean that Skope Group will buy Clear Skies without 70 per cent of its debt, which will fall on the taxpayer and the rest of the industry. Skope is currently funding Clear Skies' day-to-day running costs as part of a deal with the administrator to present a DOCA, and prevent the company from being wound up.
Thorn says that from his preliminary investigations, Clear Skies appears to have traded while insolvent. He also says he has identified antecedent transactions that may be recoverable should the company be wound up.
Thorn had hoped to enable Clear Skies to trade on when he was appointed last month, however he says that when he got into the books it became apparent that the business did not even have the cash flow to pay for materials for jobs in hand. It has been kept going because Skope Group has been paying for the materials for its jobs, which account for more than 80 per cent of Clear Skies work.
Thorn and Skope Group have a heads of agreement, which sees Skope Group take responsibility for not only its own materials costs used by Clear Skies but also the ongoing trading costs of Clear Skies. Skope has also agreed to assist with funding the DOCA.
Thorn identifies under-capitalisation, poor financial controls, poor strategic management, inadequate cash flow and ongoing losses as reasons for the financial difficulties of Clear Skies.
In addition to trading as Skope Group Services Manufacturing, Clear Skies was also trading as Scream Visual Wholesale Manufacturing, and as FM Engineering & Wholesale Sign Manufacturing. Scream Visual operates out of the same Castle Hill premises as Skope Group Services.
The creditors meeting is set for Tuesday 11am at PKF offices in Sydney. With a third of the debt owed to Skope Group entities, and a third to trade creditors who face a choice between 0c in the dollar or 30c, and the employees facing the loss of their jobs if the DOCA is not passed, the vote is likely to be a yes.
The position of the ATO as the largest creditor will be carefully watched. It effectively blocked the controversial DOCA at Picton Press in Perth through a series of court challenges, but in that case it was only offered 1c-2c in the dollar. The 30c on the table at Clear Skies presents a different set of options, but it will be mindful of the broader implications.