Domino's backing Proudly Printed in Australia
One of the biggest publicly listed companies in Australia, Domino's, has thrown its weight behind local printing by adopting the Proudly Printed in Australia logo for all its print collateral, and has started using it on millions of print pieces.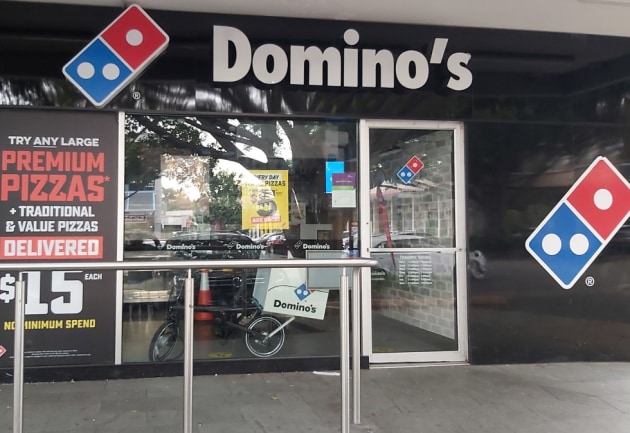 The Proudly Printed in Australia logo will be used on about 2.5 million pieces of unaddressed mail per week, with the first pieces hitting letterboxes this week. The logo will also feature on point-of-sale material and other local store marketing pieces.
These marketing materials will be printed and distributed by Brisbane-based IPG Marketing Solutions, which has a Level 3 Sustainable Green Print (SGP) rating.
Domino's chief marketing officer ANZ Allan Collins said the pizza giant supported Proudly Printed in Australia because of its belief in local manufacturing. "Domino's is always looking for ways in which to reduce energy usage and our carbon footprint, find efficiencies and continue to support local manufacturing," he said.
"Not only is it good for the environment and the communities in which we operate and live, but it is also good for business, reducing costs for franchisees, and allowing Domino's to deliver greater value to our customers."
Collins said two big benefits of keeping printing in Australia are fast turnaround times and higher quality. "Working with a local manufacturer who understands your business leads to a drastic improvement in quality control of your end product," he said.
He said good business and sustainability can go hand in hand. "Whether this be through sustainable print practices at IPG Marketing, implementation of our electric vehicles and store energy programs, waste reduction efforts, packaging or our supply chain, we are committed to doing our part to find more sustainable and cost-efficient ways of operating," he said.
Domino's print partner, IPG Marketing Solutions, has been promoting the Proudly Printed in Australia logo to customers, according to IPG general manager Kahn Barlow, who said sustainability is important for many of its customers.
"For many, it is now the norm, which we feel is a great reflection of how many of our customers operate their businesses," he said.
"We are also always eager to talk to prospective new customers about our Level 3 SGP rating, which always resonates well with them, highlighting that not only are we a major player in our field, but that we also do it with best practice when it comes to the environment and sustainability."
Barlow said many of IPG's clients do a lot of their production in Australia. "There are a wide range of benefits in terms of fast turnaround, quality control, environmental aspects and the like," he said.
Andrew Macaulay, CEO at Print & Visual Communication Association said Covid-19 had exposed the vulnerability of international supply chains, prompting a lot of companies to return their print production to Australia.
"The book industry is seeing orders from institutions that they haven't seen in the recent past. We're seeing packaging production that is coming back into the country," he said.
Macaulay said if a print job required a lot of manual work, going offshore might be significantly cheaper – but for a standard job, printing in Australia would be only 1 or 2 per cent more expensive, once you factored in time, design costs, transport, logistics and delays.
"When you consider that the Australian printer is running a sustainable business where staff are paid properly, they're protected by workplace and safety standards, they've got superannuation, they've got worker's compensation, they're not pouring effluent into the rivers – I reckon 1 or 2 per cent is good," he said.