EFI chief calls for now and future outlook
New EFI CEO Jeff Jacobson called on printers to operate in the now, but with an eye to the future, in his first keynote speech at the annual EFI Connect user conference.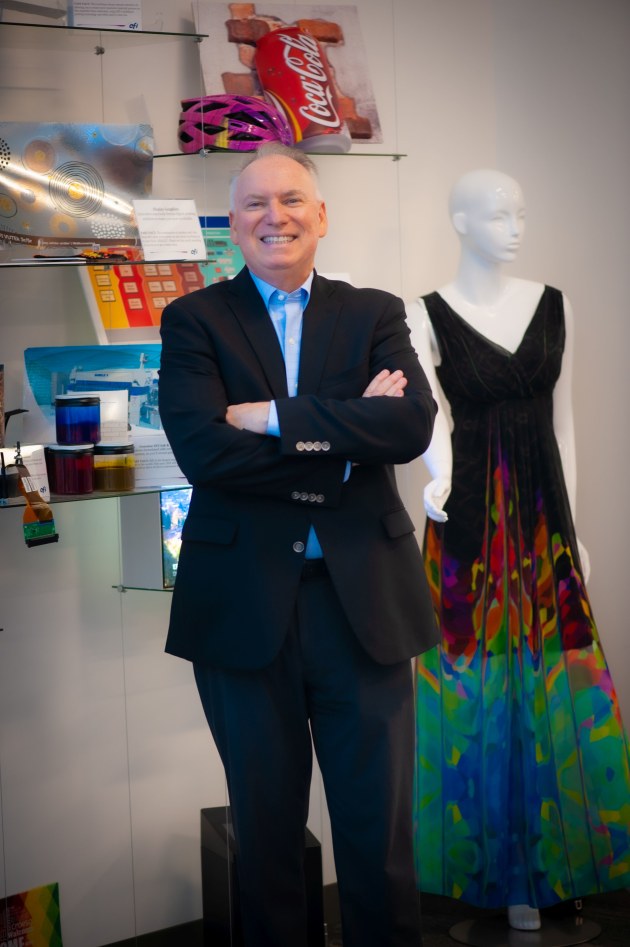 Speaking to 800 printers at the Wynn Hotel in Las Vegas, Jacobson said while the technology changes, the questions remain constant. He called on the industry to be agile, work out considered plans, and back themselves even when "losing sight of the shore".

He said being in the now and the future was achievable by installing four strategic pillars in a business: be present, continually test the status quo, become an expert generalist, and make life simple. He said that he was making sure EFI was implementing this in its business.

Jacobson also spoke about EFI having private equity as its new owner, saying Siris was focusing on long-term thinking.

Major growth opportunities for EFI remain in digital packaging and textiles, with its mature markets of Fiery, display print, and software providing the cash flow to fund the new developments.

The range of EFI products at this year's conference include advanced, productivity-enhancing solutions coming to market for EFI's leading print and packaging MIS/ERP technology portfolio.

Connect 2020 also featured the debut of the new EFI Vutek D3r mid-volume, roll-to-roll superwide-format printer, and new cloud-based solutions for digital print management. 

Connect attendees learned about the latest advancements in integrated print and packaging workflows, including EFI Productivity Suite offerings for automated business and production management.

EFI Connect's exhibit area also featured new technology for digital print management, including EFI IQ, which the company describes as a comprehensive, cloud-based platform that tracks and monitors printer usage, as well as ink and substrate usage, giving users more capabilities to optimise their operations. IQ features include EFI ColorGuard – an award-winning solution that standardises the verification process to ensure consistent, accurate colour on printers using EFI Fiery digital front ends (DFEs).

The new, 138-inch-wide VUTEk D3r printer launched at Connect – and a 205-inch wide D5r model – form a new mid-range, roll-to-roll printer line that EFI says will help sign and display graphics customers drive more volume with high-end work.

EFI says the new roll-to-roll printers offer smoothness in shadows, gradients, and transitions, with precise and sharp 3-point size text with a resolution of up to 1,200 dots per inch. The LED curing capabilities ensure cost savings and a more environmentally sound printing solution, consuming less energy and enabling the use of thinner, heat-sensitive substrates.

The printers leverage many of the advanced capabilities from EFI's Vutek 3r+ and 5r+ printers, offering a mid-range solution with an even wider variety of high-value applications with white and clear ink. The new printer line also supports the collection of options for Vutek roll-to-roll LED printers, providing a full system for higher efficiency and a lower total cost of ownership.

"EFI Connect has a significant focus on addressing our customers' needs, and we will be sharing with our customers details on our even stronger emphasis on service and integration efficiency, along with our latest technology innovations," said Jacobson. "And, as excited as I am to share with our customers at Connect, I also personally look forward to learning more from them. Connect is a key venue for us at EFI as a way to receive and assimilate essential feedback from them, ensuring we stay in-synch with critical customer needs."

In addition to the latest EFI workflow, Fiery DFE and inkjet display graphics offerings on display in EFI Connect's solutions centre exhibit area, this year's conference also featured advanced solutions from participating partners, including: 3M Commercial Solutions, Duplo, Enfocus, Konica Minolta, OneVision, Ricoh, Riso, and Zünd.