Fergin first female to win wrap comp
Melanie Fergin of Winguard Paint Protect Specialists is the first woman to win the ANZ continental wrap crown , topping the local field in the Avery Dennison Graphics Solutions Wrap Like A King Challenge.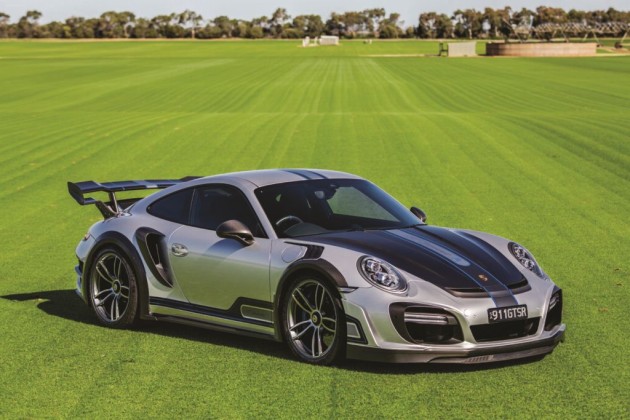 Fergin will now head to Las Vegas in an all expenses paid trip to participate in the finals of Wrap Like A King Challenge at SEMA, which is taking place between 4 and 8 November. She will compete with the winners from Europe, Asia, Africa and North America. The winner picks up $5000.

Jordan Leach, senior business manager, Avery Dennison Graphics Solutions Australia & New Zealand said: "It is an outstanding entry and we wish Melanie the best as she heads to Las Vegas for the finals of Wrap Like A King Challenge."

Since the Challenge opened on 3 June wrap installers from 55 countries across the globe submitted their wrap projects, which were judged by a panel of international judges.
The judges evaluated the submissions based on the criteria of visual transformation based on the difference between the before and after pictures submitted (35 per cent), quality and skill level of installation (30 per cent), overall public look and appeal (25 per cent), and the design (10 per cent).
Fergin said: "I am honoured to be recognised as the continental winner for Australia and New Zealand. This wrap installation for the Porsche GT Street R is one of the most complex, yet rewarding, wraps I have ever done.
"A big thank you to the incredible effort and dedication of the Winguard team who made this car look so good and achieve a paint-like finish. I also want to thank the car's owner, Scott Bormann, for his vision and trust in our team, and massive thanks to Avery Dennison for organising this global challenge, giving us vehicle wrappers something extra to work towards."
The five winners showed their prowess with a variety of Avery Dennison films including Supreme Wrapping Film, the Conform Chrome Series, and MPI 1105 Supercast Digital film. Winguard is based in Adelaide.