Final Delivery: LifeArt coffin wins Fespa silver
Personalised web-to-print coffin printing business LifeArt has taken out a silver at the global Fespa 2020 awards, for its Final Delivery project, in the Packaging on Paper and Board category.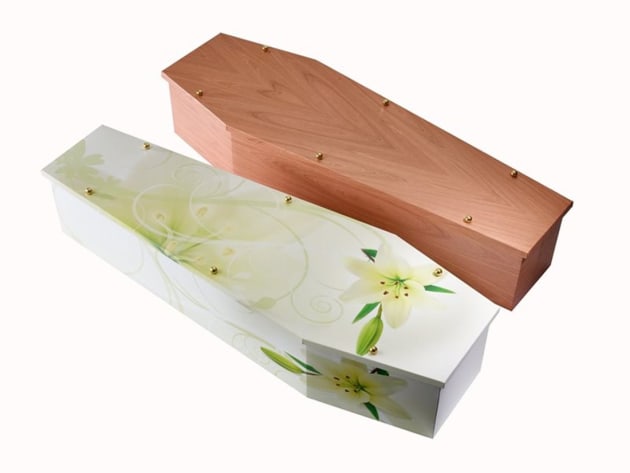 The sustainable rigid corrugated coffin, printed on Enviroboard, presents an alternative to wood and can be printed to almost any finish and design.
The silver winner was printed on UV flatbed digital and CAD cut using Bickers and Nordson, this project had a printed sheet size of 2.75 x 1.2 metres.
LIfeArt owners Mike Grehan and Lynn White have been developing a personalised coffins opportunity through web-to-print design software. The company is using the Chili Publish Smart Template software as the basis for its platform, with which the general public are able to upload their own designs for the coffins of their loved ones. The software then resizes it for the shape and size of the coffin. Before launching LifeArt, Grehan was CEO of InvoCare, Australia's biggest funeral provider.
Other Australian winners in the Fespa awards were thin on the ground, which saw Indian printers dominate with five of the 17 Golds, while Spain, the UK, Switzerland and the Netherlands all won two each.