FIRES SPECIAL: Mutoh offers free trade service
Russell Cavenagh, general manager of Mutoh Australia, has opened the doors of his company's showroom and resources to offer a free trade printing service to affected businesses while they get back on their feet.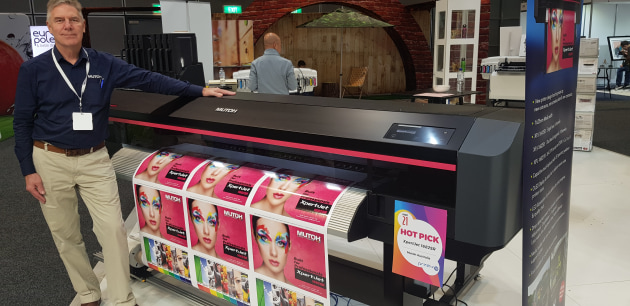 "If your business has been impacted by the fires, send the work to us at admin@mutoh-au.com or – if you are able – you are welcome to come in to use our UV and EcoSolvent equipment at our showroom in Artarmon, Sydney," he said.
Contact Russell on 0478 038 042 to set up a visit or for any questions.
Mutoh supplies both eco solvent and UV-LED for sign and display work. It has long been known for its popular ValueJet eco-solvent printers, and has just launched the XpertJet, which will eventually supersede ValueJet.
For textile printing it has both dye sublimation and direct to garment textile print solutions.