First PostNet store rebrands to MBE
PostNet Broadway in Sydney has become the first store from the PostNet franchise to join forces with MBE (Mail Boxes Etc), rebranding to become part of the larger more successful MBE network.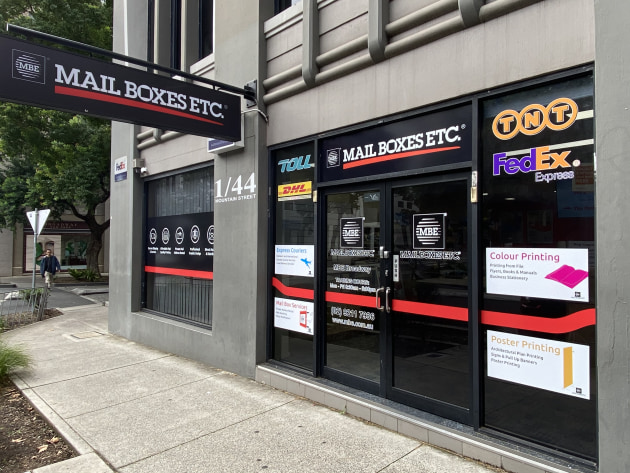 This move comes after the collapse of PostNet Australia last June, with the 15 existing franchisees since given the opportunity to convert to an MBE store. In an unrelated move, MBE head office in the US bought PostNet International two years ago.
Now sitting at 40 locations Australia-wide with the opening of the newest location in North Sydney last month, MBE is looking to add up to 80 more centres across the country, bringing the total to 120 within five years.
With the current conditions surrounding the Covid-19 pandemic, MBE has been officially labelled an essential business providing B2B and C2B logistics across Australia and around the world.
Clayton Treloar, CEO of MBE Australia said, "MBE is part of a large group of 2500 locations around the world, and with the recent closure of PostNet Australia, each PostNet franchisee had the opportunity to come on board at little or no cost."
"This is an excellent pathway for PostNet franchisees that enables them to rebrand and continue running their business. The owners of PostNet Broadway are excited to be part of MBE, and they're really looking forward to the future."
Treloar added, "With the huge increase in pack and ship business across all centres, we are a multi-revenue business, bringing together printing, shipping and mailbox rental to form our business service centre. It's like running three businesses in one, which makes for a profitable little business".
All MBE franchise opportunities are designed with growth and development at their core. MBE says it takes full advantage of the latest technologies, connecting individuals and businesses.
PostNet Australia collapsed last June with debts topping $700,000. It operated in a similar space as MBE and Pack & Send, offering a walk-in solution to print, mail and various associated services.