Forest buys new Konica Minolta colour printer
Family business Forest Print Services is investing in a new Konica Minolta C3070 digital colour printer for its Belrose production centre.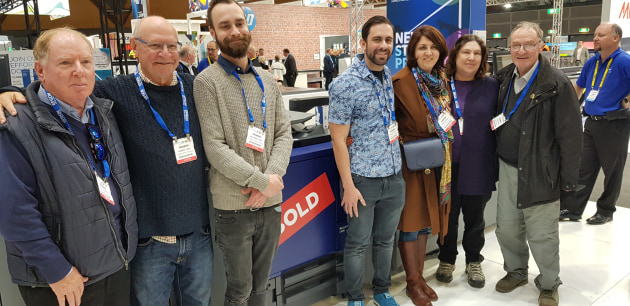 Andrew Levy, owner of the business located on Sydney's northern beaches said, "There were three main reasons we are installing the Konica Minolta. First, we have always had a positive experience when it comes to the company. Second, the quality off the printer is seriously impressive, and third, the IQ unit will significantly increase productivity."
Lewy bought the 50-year-old business three years ago from Mark McFadden, who had owned it for 12 years, buying it from founders Tom and Margaret Coleman.
Lewy said, "We service the local community including industry, schools, churches and local businesses. The new C3070 will increase our capacity, enabling us to produce more with the same staff and floorspace. It is a great print solution that will take us to the next level."
The new Konica Minolta C3070 going into Forest Print Services comes with inline booklet making.